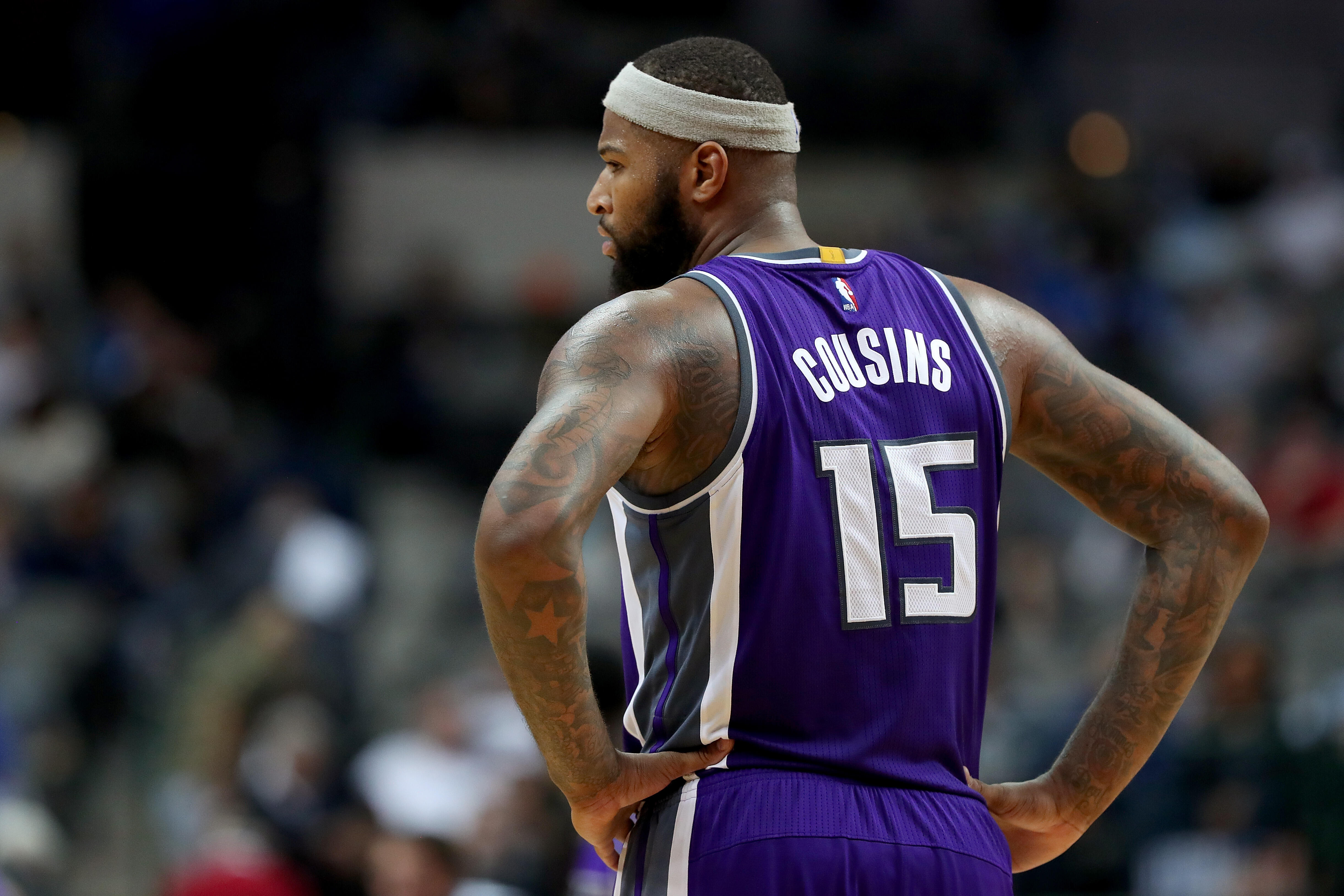 Bobby Marks of The Vertical joined Petros and Money on Tuesday to analyze what the recent flurry of front office moves means for the Lakers.
Magic Johnson is in as President of Basketball Operations, and Jim Buss, Mitch Kupchak and John Black are all out at their respective roles. There is talk that the team's failure to acquire All-Star center DeMarcus Cousins was a deciding factor, which Mark Heisler suggested earlier on L.A. Today.
Cousins is a top-three center in the NBA that would have been a difference maker on a team heading for its fourth straight losing season. Marks, however, believes the Lakers should not have even been in discussions for Cousins in the first place.
"If they were, and I believe they were in discussions with Cousins, they basically dodged a bullet there," Marks said. "I don't even know why they were in discussions to begin with. You're already top-heavy with Mozgov and your rookie. And if you're going to trade some of these young kids, what do you need DeMarcus Cousins for? For two years on a team that is going to the lottery and you're in a rebuild?"
Marks also gives his thoughts on the hiring of Rob Pelinka. Listen to the full interview below.
Photo Credit Getty Images