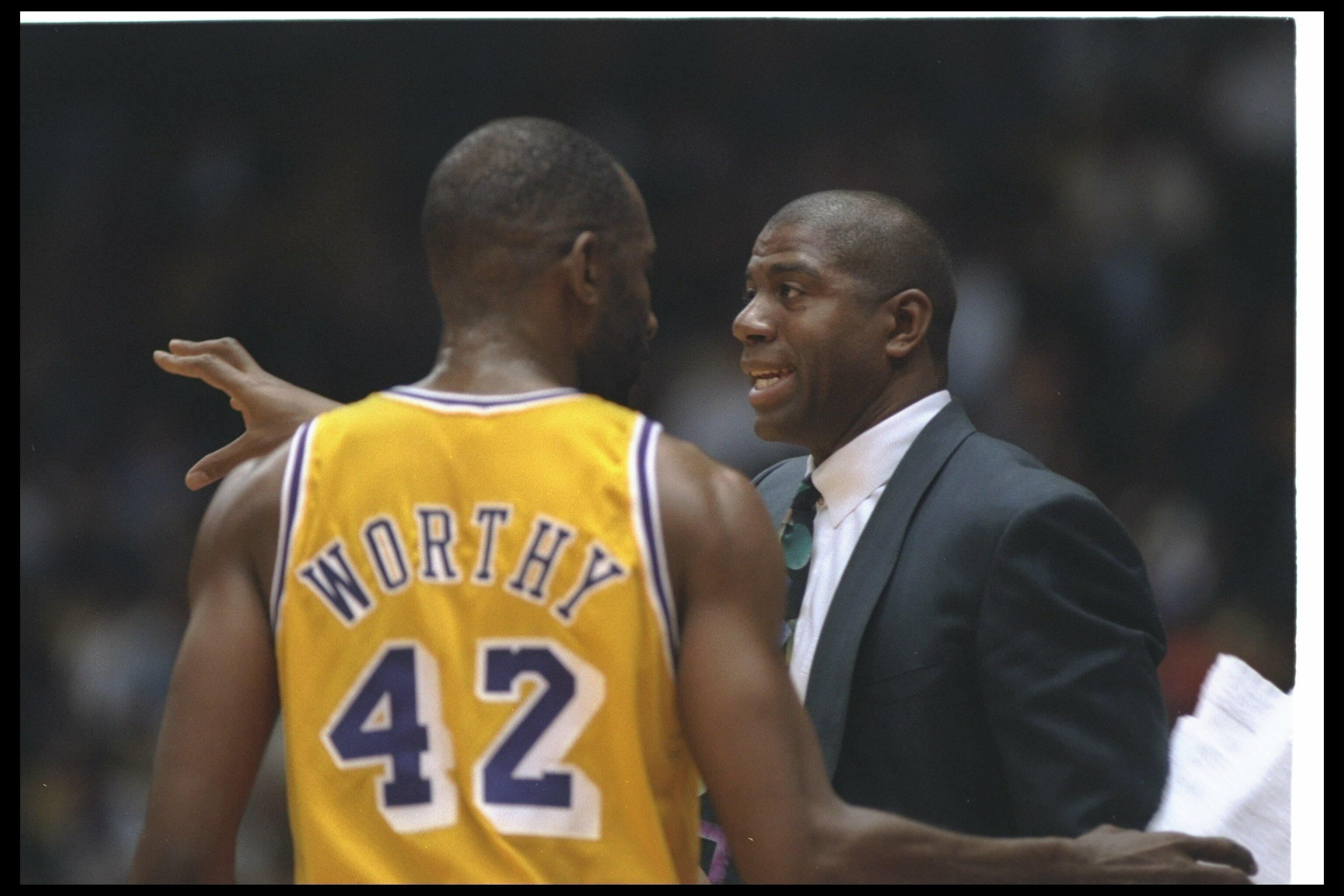 "The last couple of years, guys got comfortable with losing. I think that's a subconscious thing, I don't know if it's on purpose. But that, to me, was the last straw."
Hall of Famer James Worthy joined Rodney Peete and Matt "Money" Smith on Tuesday to give his thoughts on what led to the recent changes for the Lakers organization, as well as what intangibles Magic Johnson brings to the table as President of Basketball Operations.
Listen to the full interview below.
Photo Credit Getty Images