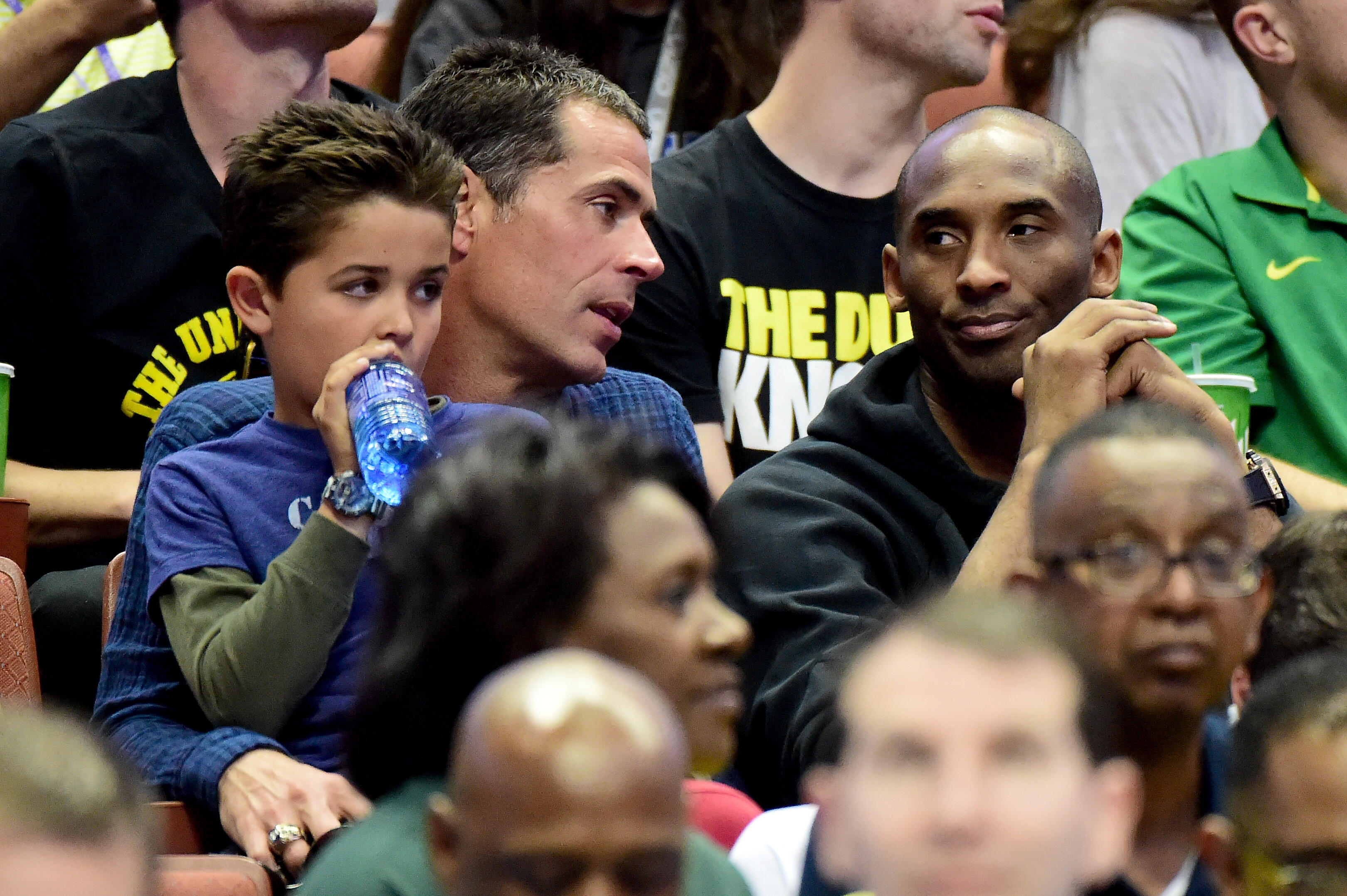 By naming Magic Johnson President of Basketball Operations and relieving Mitch Kupchak, Jim Buss and John Black of their duties, the Los Angeles Lakers made it clear their franchise is in need of a turnaround.
With the NBA trade deadline just days away, it makes sense that finding a new general manger to replace Kupchak would be one of Johnson's first orders of business. According to multiple reports, the team is closing in on its top candidate — agent Rob Pelinka.
Pelinka is currently the president and CEO of Landmark Sports Agency, and has represented various NBA players, including Kobe Bryant and James Harden. He would be forced to step away from player representation if he became Lakers general manager.
While the idea of hiring an agent to step into a leading front office role may seem like nothing more than a flashy hire on the surface, it should be noted that Warriors general manager Bob Myers — the 2015 NBA Executive of the Year — also comes from a player representation background.
Photo Credit Getty Images