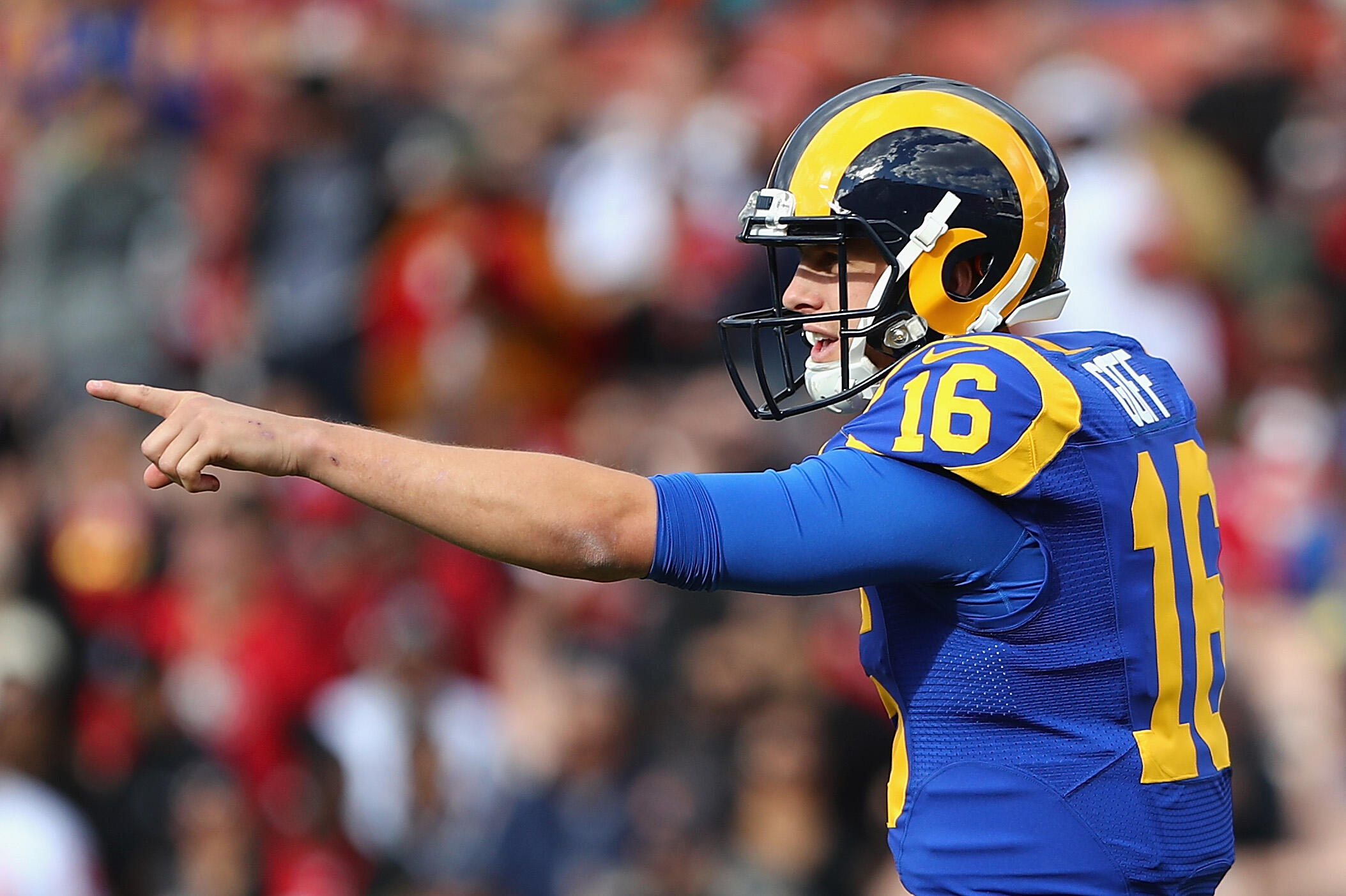 Rams offensive coordinator Matt LaFleur joined L.A. Today on Friday to shed light on what to expect from starting quarterback Jared Goff next season.
One initial benefit that LaFleur notices for the 2016 No. 1 overall pick is the stability of entering the season as the clearcut starter, as opposed to the uncertainty that surrounded his rookie campaign.
"You can't put a value on being 'the guy' through OTAs, training camp and throughout the entire preseason. There should naturally be a jump," LaFleur said. "The challenge for him is how fast he can pick up this new scheme."
Although Goff struggled immensely in 2016 — as did the rest of the team — LaFleur noticed several positives from the young quarterback. Two intangibles that stood out were Goff's fearlessness in the pocket and his natural throwing ability.
LaFleur also discusses the collaborative approach to the offense that will be employed by himself and head coach Sean McVay.
Listen to the full interview below.
Photo Credit Getty Images