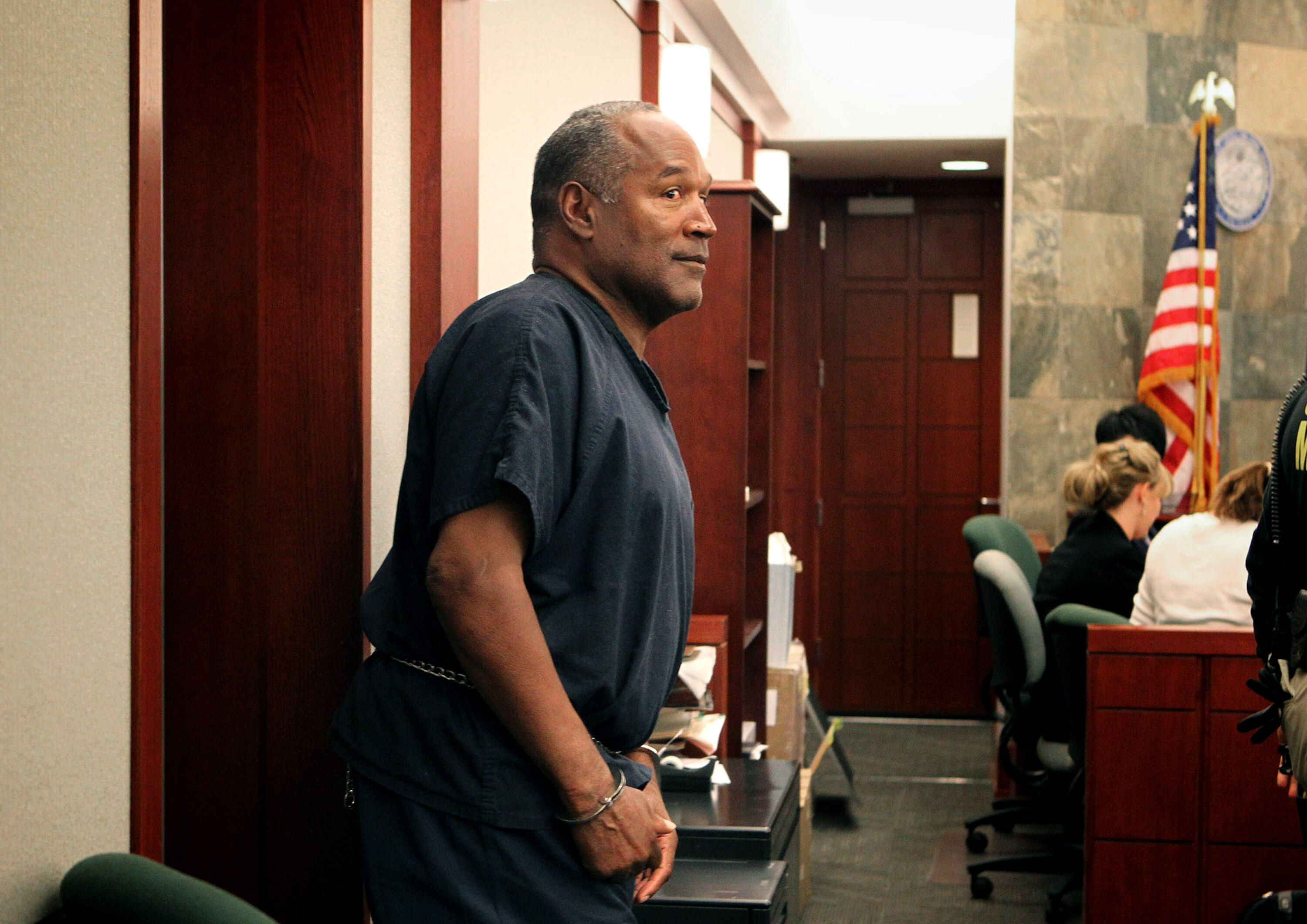 With O.J. Simpson possibly on the verge being released from prison on parole, Fred Roggin and Jason Smith discuss why it would be a mistake to allow the disgraced NFL legend to walk free.
"I don't think you can ever pay for what he did," Roggin remarked, looking back on the grisly murders of Nicole Brown Simpson and Ronald Goldman.
Simpson was not found guilty in criminal court for the slayings, but was found liable in a civil case. He is currently serving a 33-year sentence for kidnapping and armed robbery charges stemming from an infamous 2007 incident in Las Vegas.
Smith agrees that Simpson should remain in prison, recalling how Al Capone was imprisoned on tax evasion as a way to put him away for more egregious crimes. He also points out a pattern of unpredictable and criminal behavior.
"He's there, he should stay there, and he should never come out."
Listen below.
Photo Credit Getty Images