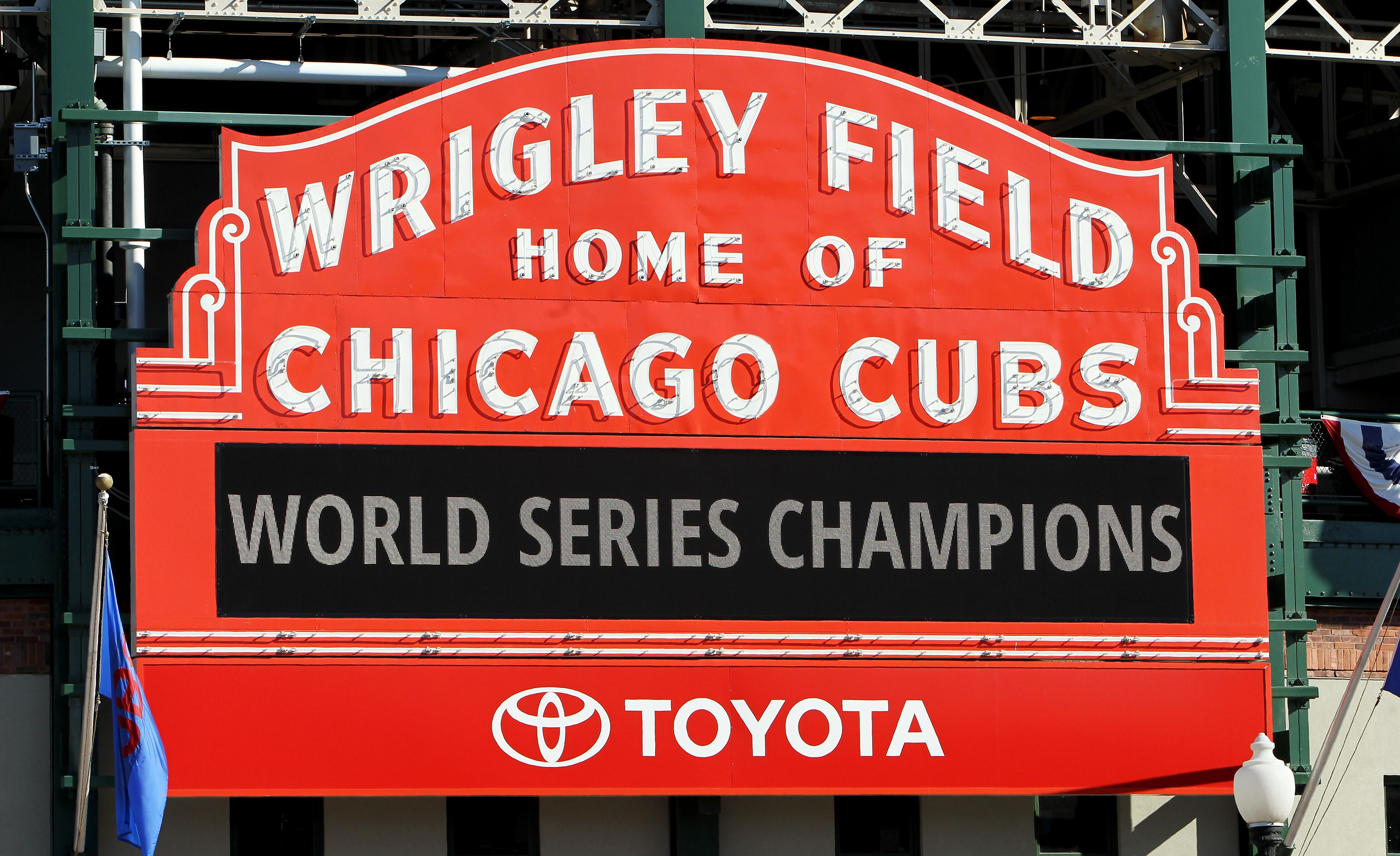 Spring training is set to get underway for MLB teams across the league, and coming off of their historic World Series win, the Chicago Cubs are enjoying a new source of inspiration as they look ahead to next season.
The team tweeted out pictures of players working out and included a shot from the inside of the weight room. Showcased in the facility is a new mural, depicting the outside of Wrigley Field following the Cubs' World Series-clinching Game 7 victory over the Cleveland Indians.
What a way to carry over positive energy from last season into 2017!
Photo Credit Getty Images