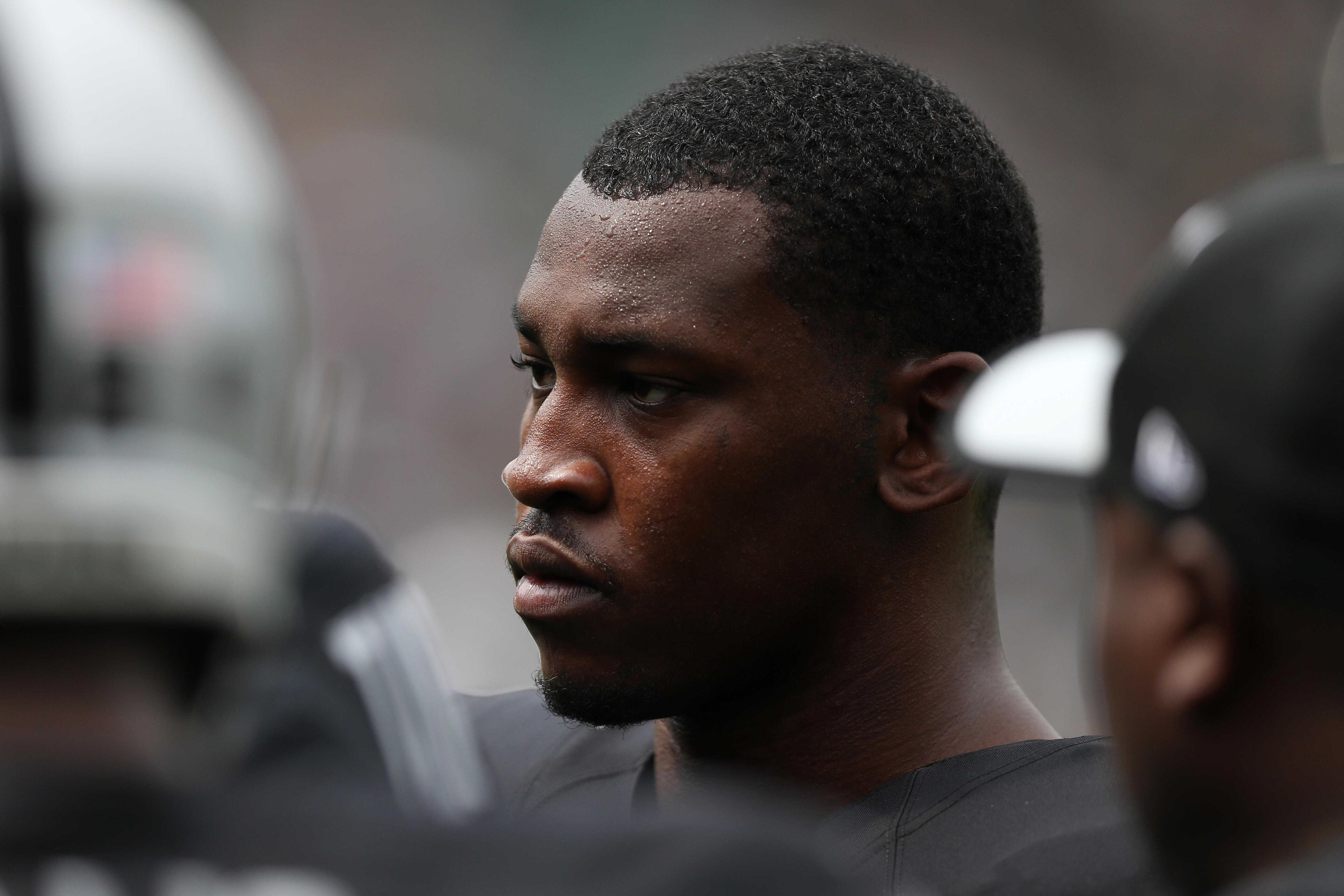 Troubled Oakland Raiders linebacker Aldon Smith was on track to be reinstated next month from a year-long suspension stemming from violations of the NFL's substance abuse policy. In light of recent developments, this return could now be in doubt.
TMZ reports that police in San Fransisco responded to a call on Saturday in regards to an alleged domestic incident between Smith and a woman. There were no arrests made, but police have classified the case as an active investigation.
Smith displayed incredible potential early in his career, earning NFC Defensive Player of the Year honors as a second-year player in 2012. Since then, however, he has been embroiled in constant legal troubles and off-the-field controversies.
The alleged incident involving Smith does not create any definitive issues for his return at the moment, but an arrest would be a near insurmountable obstacle to overcome.
Photo Credit Getty Images