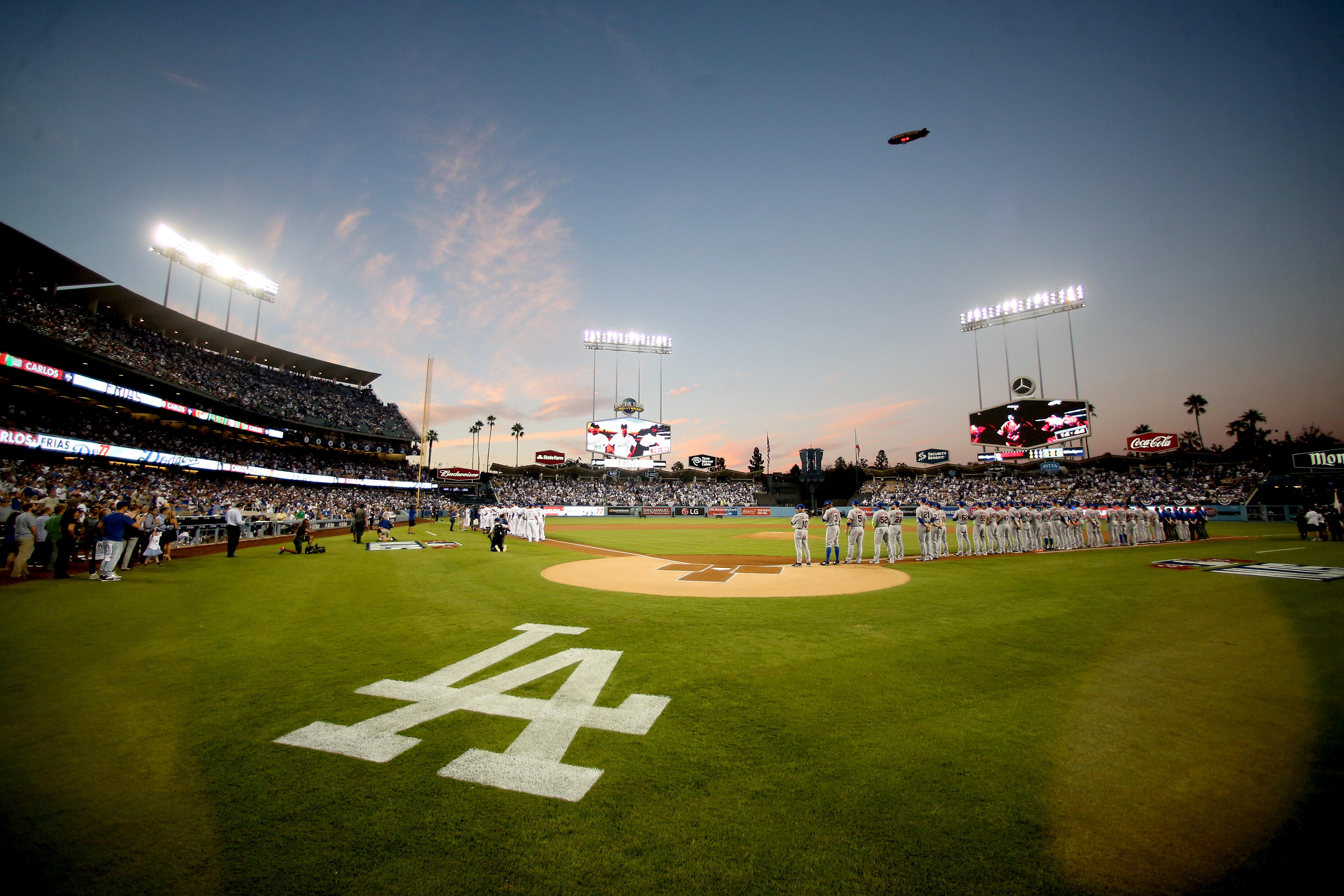 With pitchers and catchers reporting to Spring Training next week, we count down the five most dominant pitching performances from the Los Angeles Dodgers last season.
5. Clayton Kershaw vs. Padres (April 4)
An Opening Day dismantling of the San Diego Padres foreshadowed a promising season to come for the Dodgers. Left-handed ace Clayton Kershaw allowed just one hit and one walk, striking out nine batters in seven innings as the Dodgers cruised to a 15-0 victory.
4. Rich Hill vs. Marlins (Sept. 10)
Rich Hill had tossed a perfect game against the Miami Marlins with nine strikeouts through seven innings before being pulled by Dodgers manager Dave Roberts. The veteran lefty had also flirted with a no-hitter one week earlier, allowing one hit in six innings during a win over the Padres.
3. Clayton Kershaw vs. Mets (May 12)
Kershaw was a seemingly unstoppable force during the month of May, with a pair of performances within a span of two weeks cracking the top-three of this list. In this contest, he struck out 13 New York Mets while giving up three hits and one walk in a complete-game shutout.
2. Clayton Kershaw vs. Padres (May 1)
May 1st against the Padres was Kershaw's shining moment from the regular season, striking out 14 batters with zero walks and three hits in his first of three complete-game shutouts in a span of five games.
1. Clayton Kershaw vs. Cubs (NLCS Game Two)
From a statistical standpoint, Game Two of the NLCS against the Chicago Cubs was not Kershaw's most dominant moment for the Dodgers in 2016 — although he did finish the game with only two hits and one walk allowed, with six strikeouts over seven innings. But when factoring in that he retired the first 14 batters he faced against the third-highest scoring team in the MLB, en route to a 1-0 playoff victory, this performance stands as one of the best in all of baseball last season.
Photo Credit Getty Images