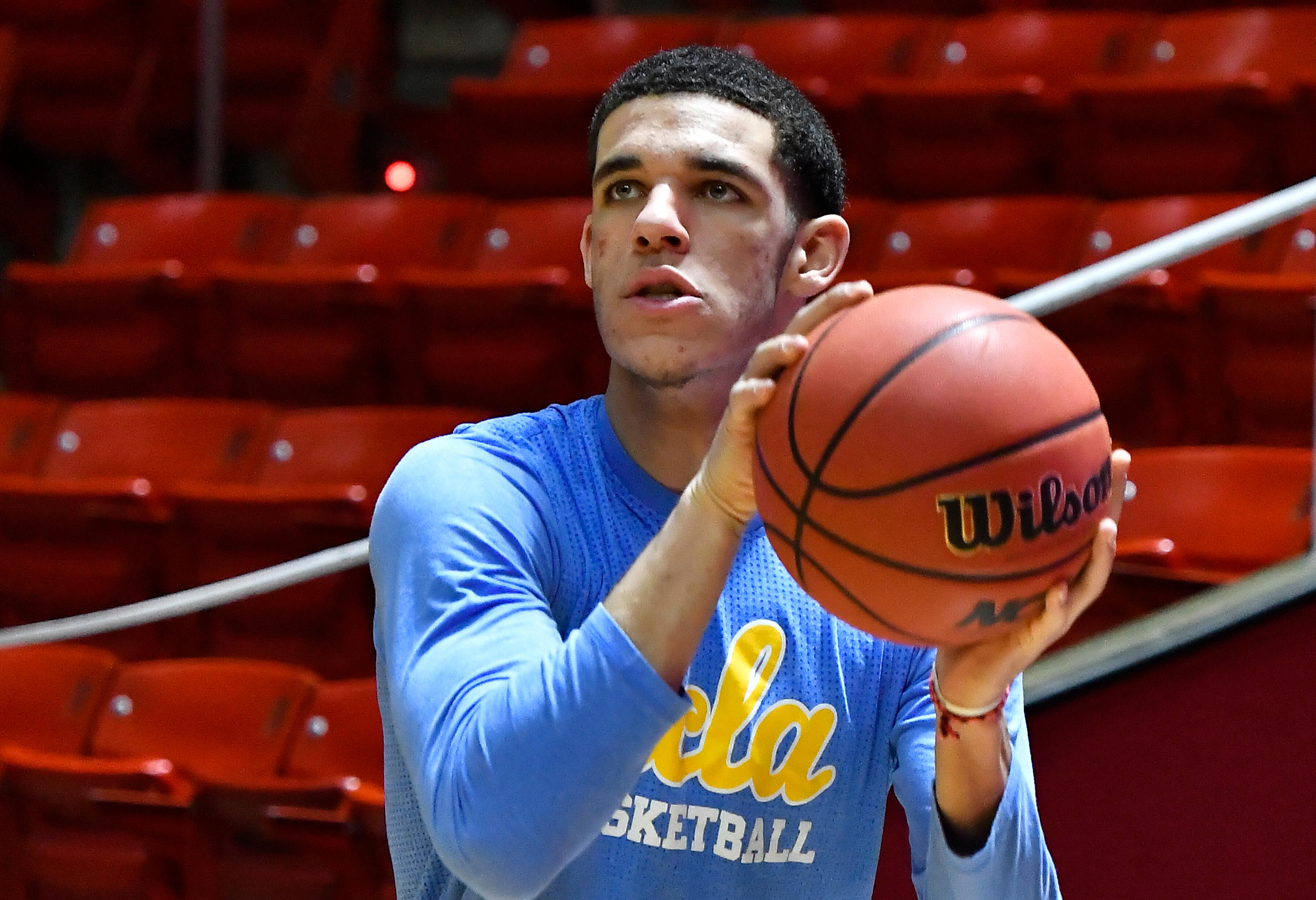 No. 10 UCLA hosted No. 5 Oregon on Thursday night at Pauley Pavilion, and during a break in the action, the broadcast crew caught up with Lakers Hall of Famer Magic Johnson.
Johnson was recently brought on by by his former team to serve as a consultant to team ownership, and was likely at the game in part to scout talent for the struggling Lakers. UCLA freshman point guard Lonzo Ball is one player that the franchise could have its eye on.
"He's really turned the city back onto UCLA basketball," Johnson said of Ball. "But what I see is some NBA players on both teams that are well-coached. The Pac-12 should be proud. This is a great night for college basketball. This is a tremendous setting, and a tremendous game."
Watch below.
Photo Credit Getty Images