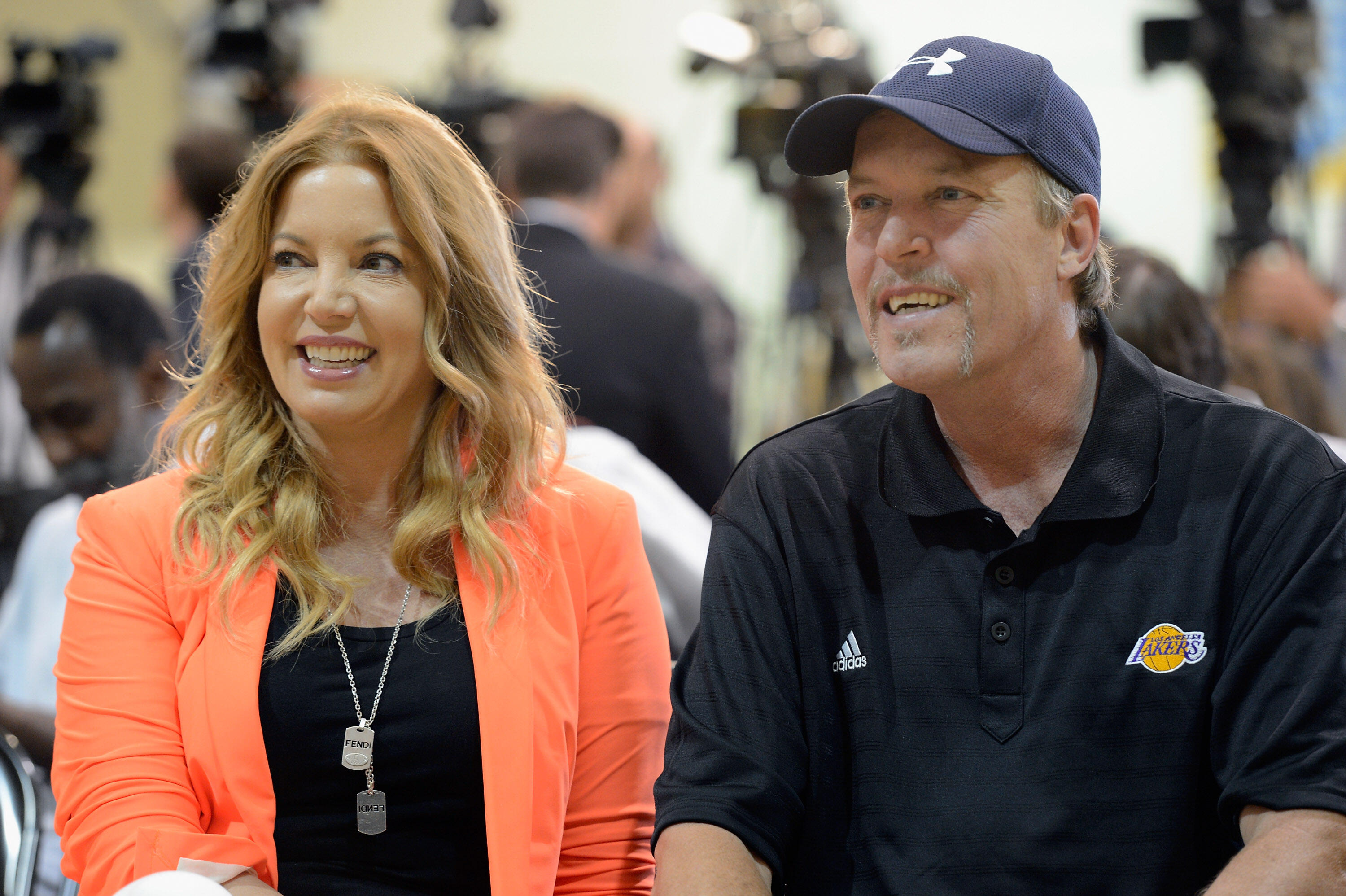 NBA Insider Adrian Wojnarowski joined Petros and Money to discuss what Magic Johnson's arrival means for the Lakers — specifically team president Jeanie Buss and her brother Jim, who could soon be out of his job running basketball operations for the franchise.
"I think it's assured there will be some kind of change," Wojnarowski said. "How dramatic, how sweeping...listen, we know that Jeanie and Magic have no use for Jim professionally. He's her brother, I'm not going to say personally. But certainly professionally, they prefer he not be running basketball. We know that."
The situation regarding Mitch Kupchak is a little murkier, as Wojnarowski notes that Johnson has tremendous respect for the longtime Lakers general manager.
Listen to the full interview below.
Photo Credit Getty Images