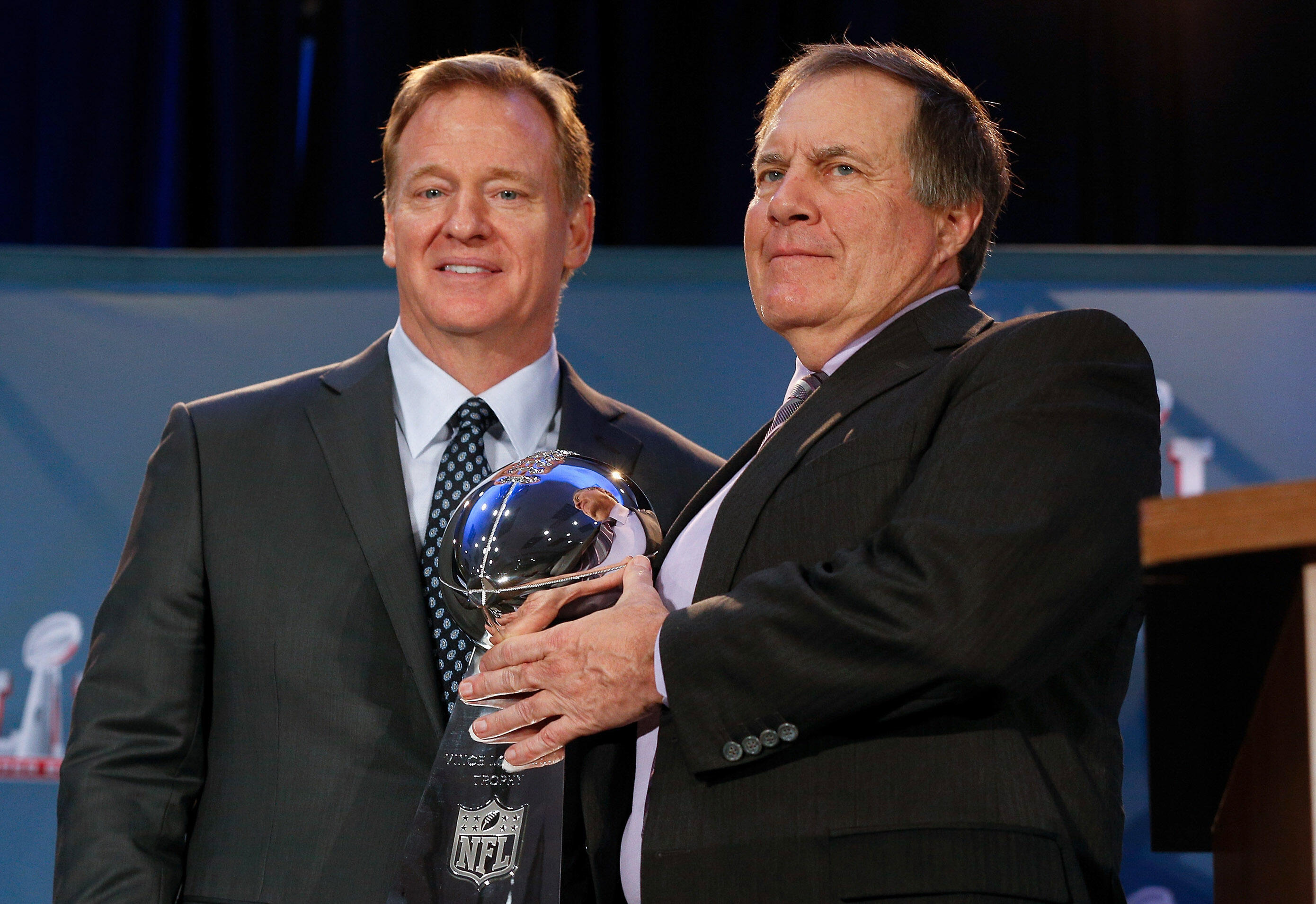 NFL commissioner Roger Goodell was forced to congratulate the New England Patriots on winning Super Bowl 51, and guess what? It was hardly the jaw-dropping moment that the media and fans drooled over hypothesizing all week.
Fred Roggin and Rodney Peete helped to erase this failing narrative that the Lombardi Trophy hand-off was set to be some epic climax to the "Deflategate" saga.
"It was the most trumped-up, fabricated story of the entire Super Bowl," Roggin said. "I don't think it mattered one bit."
Roggin and Peete proceed to shrug off the notion that the Patriots winning the Super Bowl is something that digs at Goodell, who has made a fortune as a result of the NFL's massive success.
"The Patriots winning, the Brady-Belichick era, that's good business for the NFL," Peete remarked. "Roger Goodell runs the business of the NFL. So by them winning, yeah it would have been nice to have new blood with the Falcons, but the league is more profitable when the Patriots are in the mix."
Photo Credit Getty Images