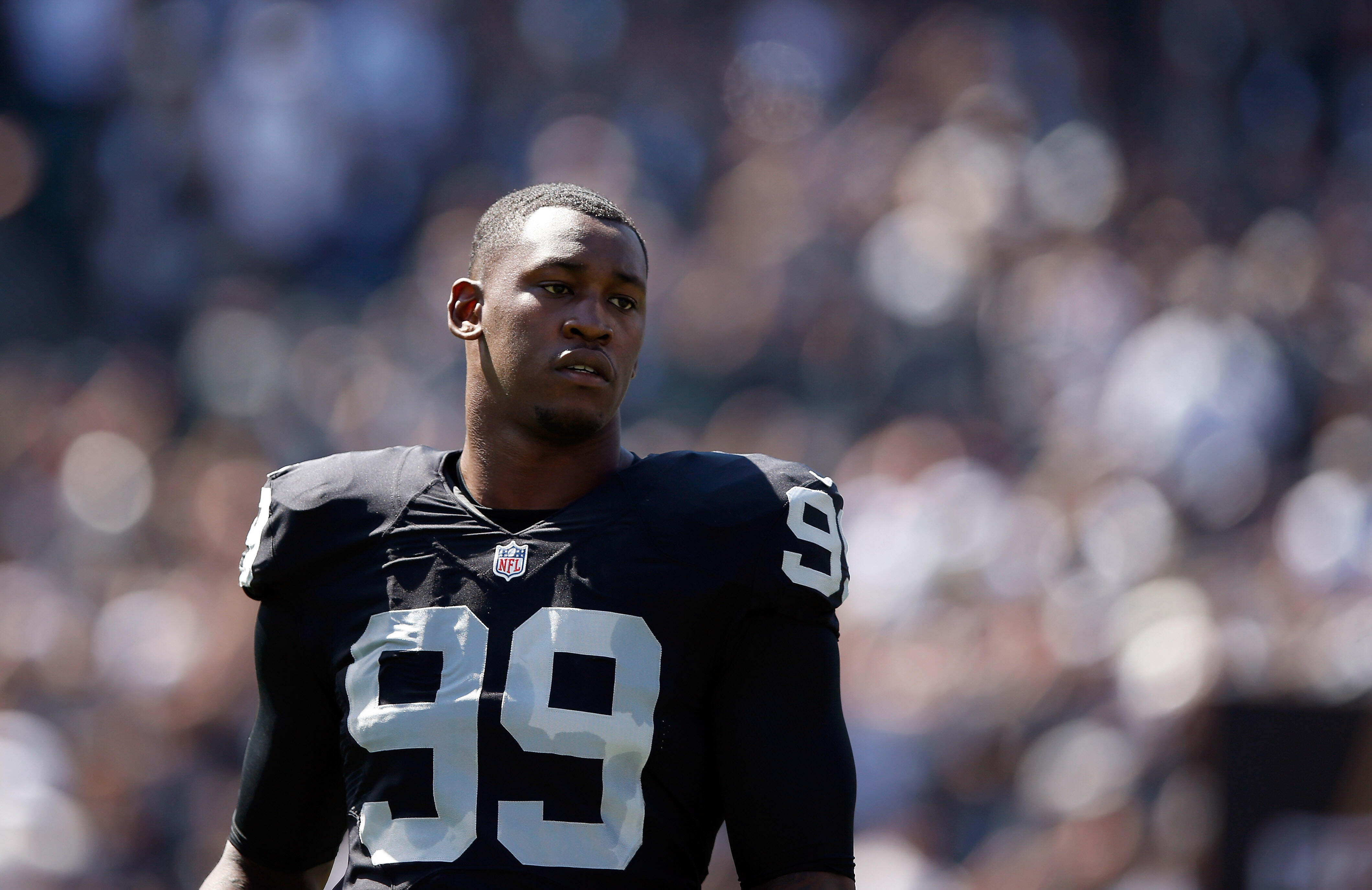 Assuming that troubled linebacker Aldon Smith stays out of trouble for the foreseeable future, the Oakland Raiders appear set to bear a dominant defensive front in 2017.
Smith, who is serving a year-long suspension for violating the NFL's substance abuse policy, is reportedly in position to be reinstated by the league next month. He had previously applied for reinstatement last October, but the decision was deferred by the league two months later.
Smith's arrival will provide a considerable boost to a defense that ranked last in the NFL in sacks last season. He joins Defensive Player of the Year Khalil Mack to form what could evolve into one of the league's most dangerous pass-rushing duos.
Photo Credit Getty Images