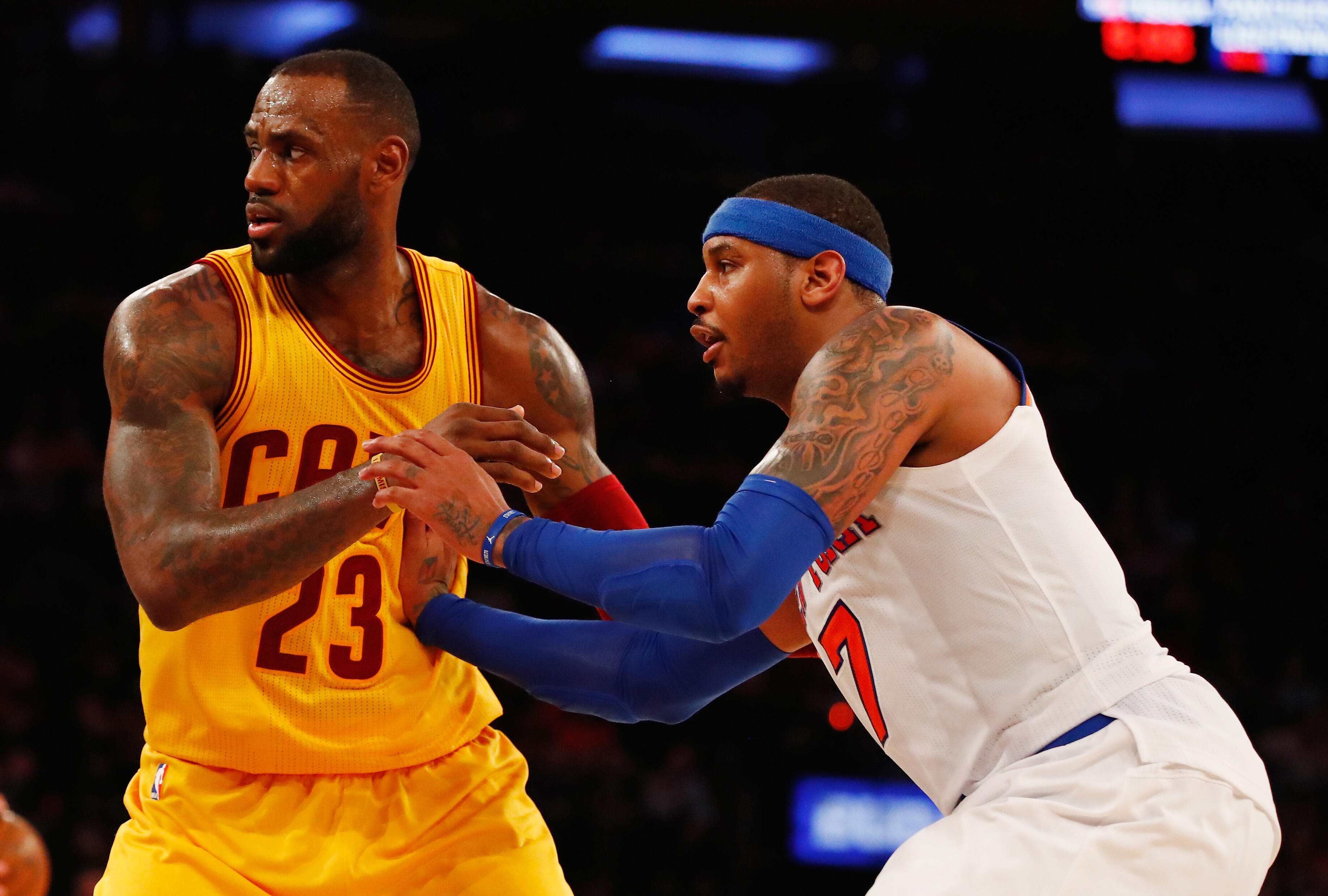 Cleveland Cavaliers star LeBron James is reportedly pushing for a trade to acquire New York Knicks forward Carmelo Anthony at all costs — even if it means parting with teammate and four-time All-Star Kevin Love.
According to Frank Isola of the New York Daily News, who first reported the news, recent developments may have set forth a plan James and Anthony had discussed as far back as last February.
Per the New York Daily News:
The Daily News reported last February that James and Anthony discussed forcing a trade to Cleveland, but Anthony said he wasn't ready to leave New York and thus did not ask the team to pursue a possible trade. With the Knicks at 22-30 entering Monday's game against the Lakers and in jeopardy of missing the playoffs for a fourth straight season, Anthony knows his championship window is closing fast.

Whether LeBron has enough influence over the Cavs front office and owner Dan Gilbert to force a trade is unclear. ESPN reported last month that James is upset that management did not honor its commitment to find a suitable back-up point guard. The Cavs have since worked out several free agent point guards, including Mario Chalmers and Lance Stephenson.
The Cavaliers front office, however, is reportedly not keen to the idea of moving Love. The 28-year-old forward is more than four years younger than Anthony, and fills a specific role on a team that won an NBA title last season.
Photo Credit Getty Images