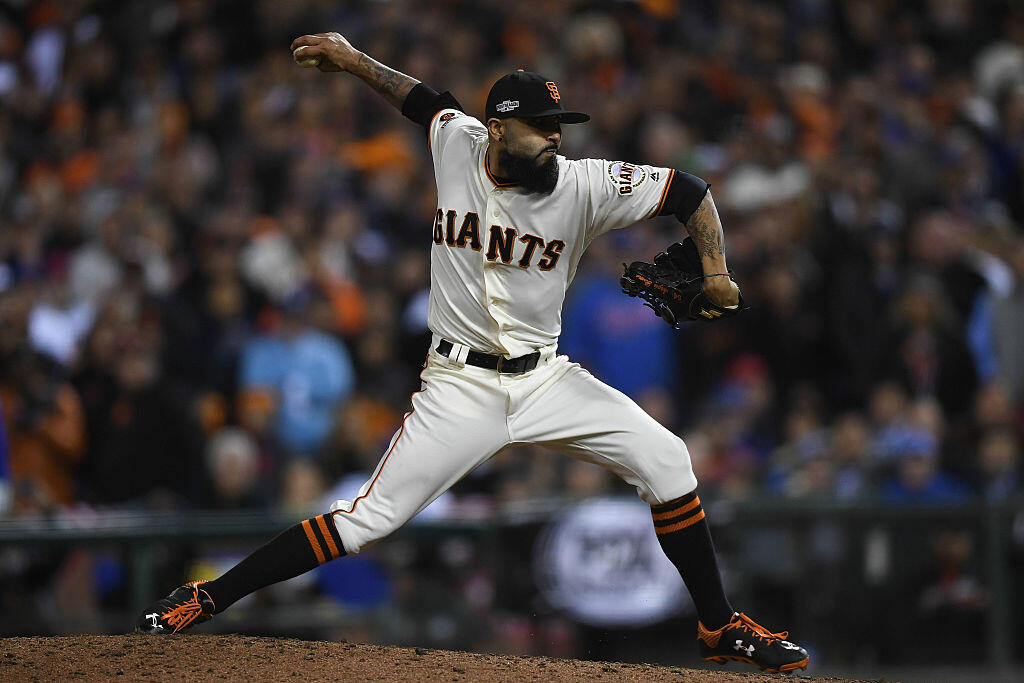 According to a report from FOX Sports' Ken Rosenthal, the Los Angeles Dodgers have their eye on veteran relievers that could bolster a bullpen that already includes All-Star closer Kenley Jansen.
Rosenthal reports that the Dodgers are finalists to land San Fransisco Giants free agent Sergio Romo, along with one other unspecified team. He also reports that the team has spoke with Joe Blanton about a return to the Dodgers, in addition to having Jerry Blevins of the New York Mets on their radar.
AM 570 LA Sports' David Vassegh has been high on the prospects of Romo joining the Dodgers for the past two weeks. Vassegh has noted that the Dodgers already boast a plethora of hard-throwing right-handed relievers, and Romo's different style could blance out the bullpen.
Romo, who will turn 34 by the time the upcoming season begins, recorded a 2.64 ERA last year — his best since a 2013 campaign that netted his first and only All-Star Game appearance. Blevins posted a 2.79 ERA in 73 appearances last season. Blanton's 2.48 ERA with the Dodgers in 2016 was the best of the three targets mentioned, and his ability to appear in 75 games should quell concerns about his age.
Photo Credit Getty Images