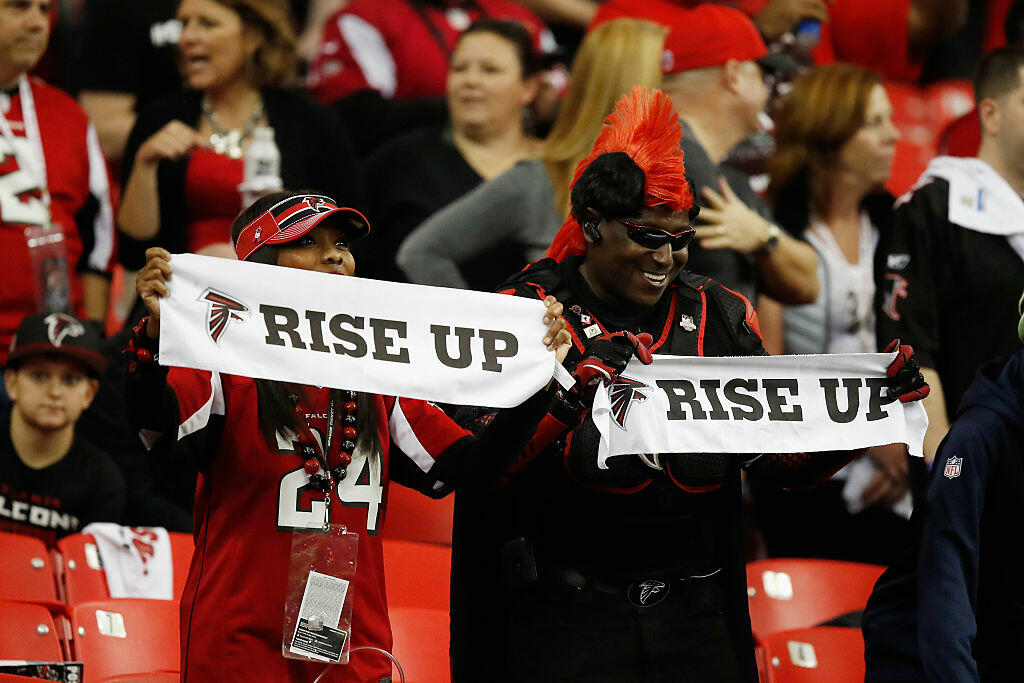 On a typical Sunday, Atlanta bars must close as the clock hits midnight. With a Falcons Super Bowl victory potentially on the horizon, this simply would not suffice
Atlanta mayor Kasim Reed has signed an executive order allowing bars in the city to stay open until 2:30 a.m. Monday morning in preparation for what could be Atlanta's first major sports championship since the Braves won the World Series in 1995.
Below is an excerpt from the executive order.
"Whereas, the Mayor, in celebration of the Atlanta Falcons NFC Championship win; and in recognition of the desire of the citizens of and visitors to the City of Atlanta to celebrate the Falcons participation in Super Bowl LI, hereby suspends enforcement of the current allowable hours of operation at certain locations licensed for the sale of alcohol for on premises consumption on Super Bowl Sunday so as to accommodate the festive nature of this day."
Well done, Mayor Reed. Well done.
Photo Credit Getty Images