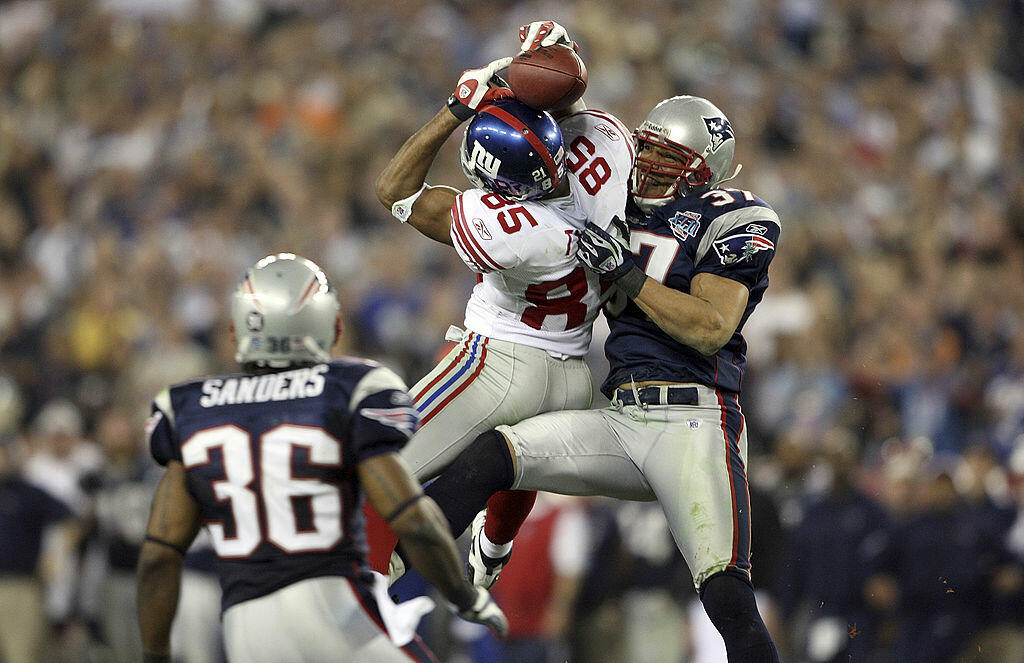 With Super Bowl 51 looming ahead this Sunday, here is a look back at the 10 greatest Super Bowls ever played.
10. Super Bowl XXXVIII: New England Patriots 32, Carolina Panthers 29
The Patriots and Panthers combined for 37 fourth-quarter points in this shootout, with a late field goal from Adam Vinatieri giving New England the second of three Super Bowl victories in a span of four years.
9. Super Bowl III: New York Jets 16, Baltimore Colts 7
Between Joe Namath's guarantee, an unlikely upset and the fact that it was the first AFL–NFL Championship Game to be dubbed the Super Bowl, there is no doubting Super Bowl III's spot in history.
8. Super Bowl XXIII: San Francisco 49ers 20, Cincinnati Bengals 16
Trailing 16-13 with just over three minutes left in the fourth quarter, Joe Montana took the field and led the 49ers 92 yards down the field — finding John Taylor for the game-winner with 34 seconds left on the clock.
7. Super Bowl XXXII: Denver Broncos 31, Green Bay Packers 24
"The Helicopter" will always remain synonymous with John Elway's first Super Bowl victory.
6. Super Bowl XLIII: Pittsburgh Steelers 27, Arizona Cardinals 23
In a meeting of Super Bowl-winning quarterbacks that are likely headed to the Hall of Fame, Ben Roethlisberger found Santonio Holmes for a toe-tap catch in the corner of the end zone in the final minute to give the Steelers the victory.
5. Super Bowl XXXIV: St. Louis Rams 23, Tennessee Titans 16
It does not get much more suspenseful than watching Rams linebacker Mike Jones stop Kevin Dyson one yard short of a potential game-tying touchdown as time expires in Super Bowl XXXIV.
4. Super Bowl XLIX: New England Patriots 28, Seattle Seahawks 24
A little-known undrafted rookie at the time, Patriots defensive back Malcolm Butler turned a certain Seahawks victory into a devastating defeat with perhaps the most clutch defensive play in Super Bowl history.
3. Super Bowl XXV: New York Giants 20, Buffalo Bills 19
A last-second field goal missed "wide-right" sparked a four-game Super Bowl losing streak for the Bills.
2. Super Bowl XIII: Pittsburgh Steelers 35, Dallas Cowboys 31
Hall of Fame quarterbacks Terry Bradshaw and Roger Staubach went toe-to-toe, and ultimately, mistakes outside of Staubach's control cost the Cowboys a championship.
1. Super Bowl XLII: New York Giants 17, New England Patriots 14
David Tyree may have only recorded 54 receptions in a six-year NFL career, but a spectacular catch on the game's biggest stage made him a household name as the Giants thwarted the Patriots' chances at a perfect season.
Photo Credit Getty Images