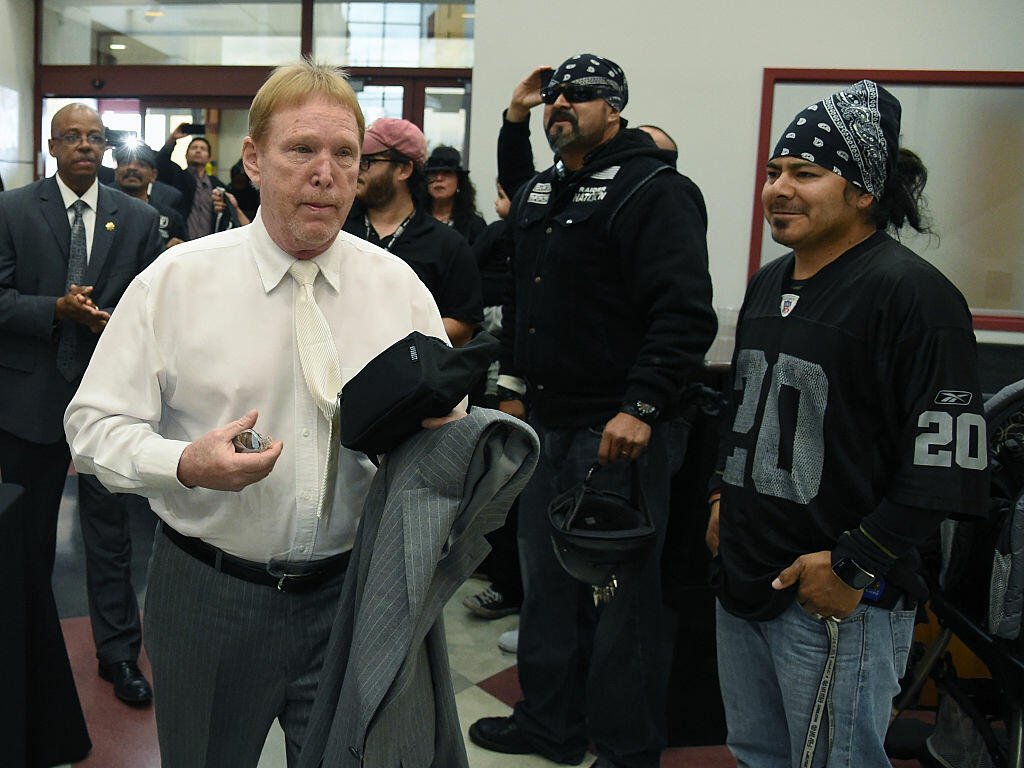 On Monday, the first sign of trouble surrounding the Raiders' relocation to Las Vegas appeared as the main investor, casino mogul Sheldon Adelson, angrily backed out of the deal amid being undermined by the organization on two occasions.
Now it appears the team's backup plan has fallen through.
According to multiple reports, investment bank Goldman Sachs has withdrawn from the deal as well. It had initially been reported that Goldman Sachs was expected to pick up the slack from Adelson's departure, but fear of damaging the business relationship between them and Adelson's Las Vegas Sands Corporation — for whom they do investment banking for — was perhaps an insurmountable roadblock.
With both parties no longer involved, a deal that once appeared to be a certainty is suddenly crumbling.
So what's next for the Raiders?
The NFL and organization have not been receptive to the plan set forth by Ronnie Lott and the Fortress Group to keep the team in Oakland, leaving the possibility of relocation very much on the table even if Las Vegas does not happen.
There have been rumblings about San Antonio has a potential destination, which is located in the football-centric State of Texas and, along with Austin, makes up what Forbes calls 'America's next great metropolis.'
There is also another city that would reportedly like to insert itself into the discussion, however, and that is San Diego — a city that lost its own NFL franchise less than one month ago.
Kevin Acee of the San Diego Union-Tribune reported on Tuesday that Mayor Kevin Faulconer spoke with an NFL official to let the league know that the city is 'eager to engage when appropriate.' Acee's sources also tell him that a separate city representative has reached out to the Raiders, although it is unclear if they spoke.
While the Raiders to San Diego is undoubtedly a long-shot, the below excerpt from Acee indicates why such a move would not be out of the question.
It is well-known that Raiders owner Mark Davis loves San Diego, and some close to him believe he would prefer the market over remaining in Oakland.
NFL owners are expected to vote on the Raiders' relocation to Las Vegas in March.
Earlier this month the vote appeared to be a mere formality. Now, not so much.
Photo Credit Getty Images