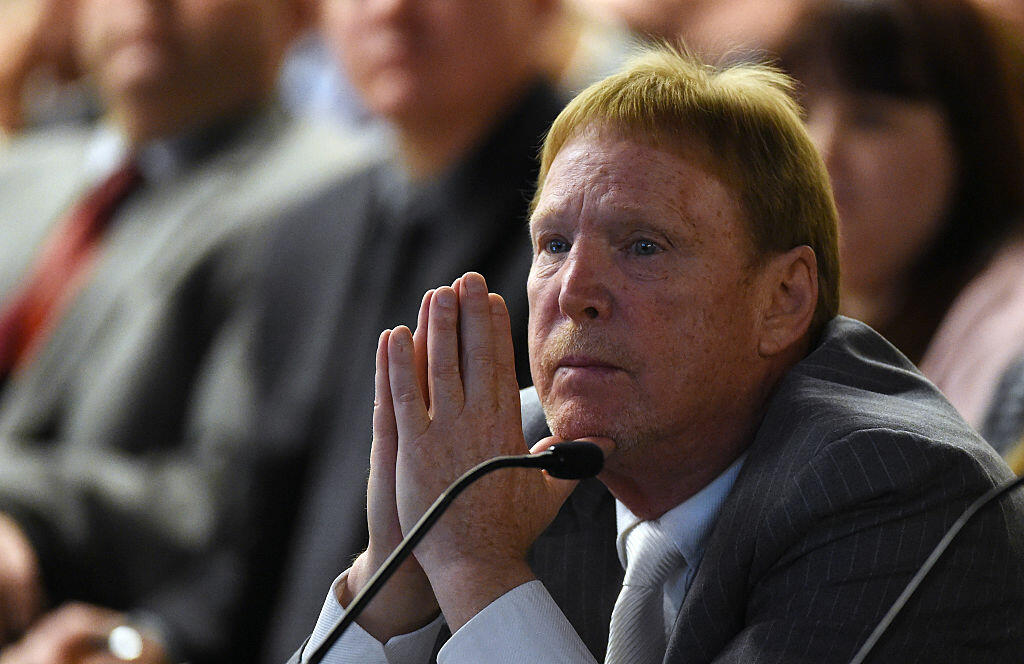 AM 570 LA Sports' Fred Roggin vetted information from sources within multiple NFL franchises and the league office to provide an exclusive update on the Raiders to Las Vegas relocation that, once assumed to be a formality, is on the verge of falling apart.
Roggin reports that the Raiders undermined their main investor, casino mogul Sheldon Adelson, on two occasions. As of 10 days ago, Adelson had put aside the initial slight. Last week, however, he was left in the dark on the team's proposed lease agreement — the final straw for someone that prided himself on being the person to bring the NFL to Las Vegas.
"He wanted to say I'm the guy that brought the NFL to Las Vegas," Roggin said. "It was very important for him."
With Adelson backing out of the deal, it was initially reported that Goldman Sachs would pick up the slack and the move would proceed without Adelson. Roggin reports an interesting development on this front, however, that could thwart the deal.
Goldman Sachs is the investment bank for Adelson's Las Vegas Sands Corporation, forcing the company to essentially declare an allegiance. Do they want to spurn Adelson — who, as Roggin puts it, 'basically carries more political clout in Las Vegas than the governor of Nevada' — or do they climb aboard with the Raiders?
There is a notion that the deal could simply get kicked down the road for a year or two. Doing so would be a serious gamble, however, due to an uncertain ability to secure public funds.
Why? Because it was Adelson, a major power player in Las Vegas, that helped secure the funds in the first place. With him no longer on the Raiders' side, there are no guarantees this window of opportunity will remain open.
Audio coming shortly.
Photo Credit Getty Images