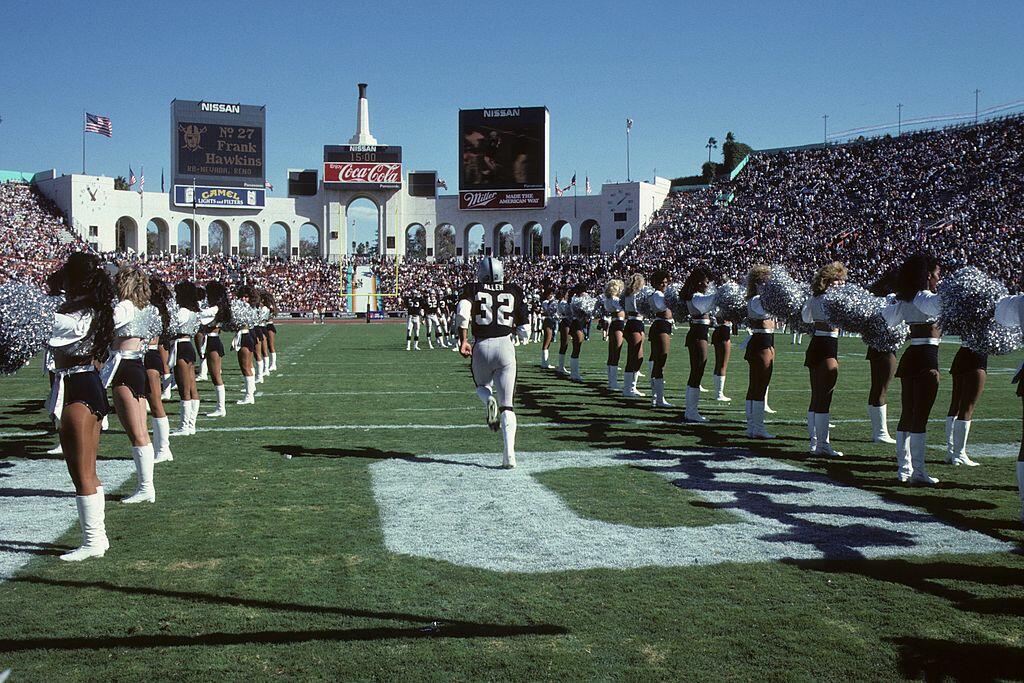 Marcus Allen stands apart as one of the most iconic Raiders in franchise history, in part due to his historic performance in Super Bowl XVIII.
Allen rushed for 191 yards and two touchdowns on just 20 carries, with a 74-yard touchdown scamper serving as the highlight in a 38-9 victory over the Redskins.
When asked about insight into his Super Bowl MVP performance during an appearance on The Dan Patrick Show Monday, Allen shared a funny story that reminds us just how much the Super Bowl has changed over the years.
"I didn't know any better, this was my first Super Bowl. Most guys take a cab or the bus. I took my rental car," Allen said. "So I pull up to the stadium and said, 'where do the players park?' The parking attendant asked if we had a parking pass and I said 'no.' 'Well you can't get in,' she remarked. I said, 'seriously m'am, I'm with the Raiders. I'm playing in this game.'
"She said, 'I don't care, if you don't have a parking pass you can't get in.' And I was with my teammate Odis McKinney. I backed the car up, pulled it against the curb. This is a true story — I looked at him, he looked at me, he grabbed his bag, I grabbed mine, and we took off to the locker room. To this day, I don't know what happened to that rental car."
Watch the full interview below.
Photo Credit Getty Images