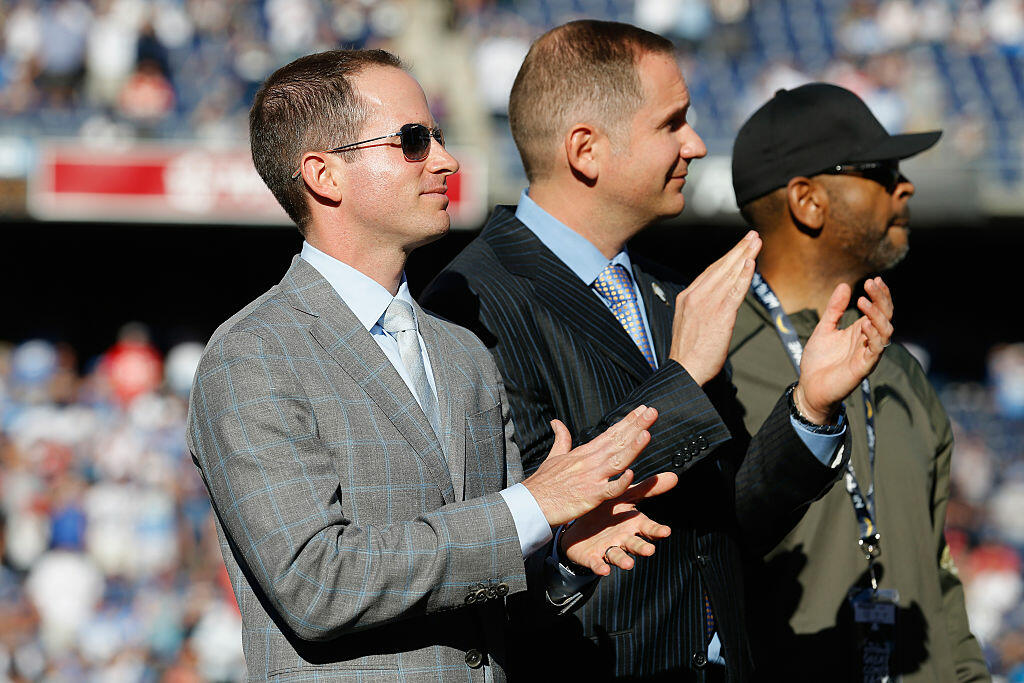 Los Angeles Chargers President of Football Operations John Spanos joined L.A. Today on Monday to discuss what remains ahead for the team this offseason.
"Well, we gotta win more games is what we need to do," Spanos remarked when asked about what the team must do in the draft to improve from a disappointing season. "No, but it's funny. You look at how you improve your team, and we'll get to that point in the next couple weeks once we get our coaching staff finalized...Ultimately you are building through new players, which are acquired through free agency and the draft. But then also, I think one of the most overlooked ways to improve your team is through the development of young players currently on your team."
One example Spanos provides of the latter is running back Melvin Gordon's evolution from Year 1 to Year 2. After rushing for just 641 yards and zero touchdowns as a rookie last season, Gordon turned a corner during his sophomore campaign. The Wisconsin alum finished 2016 with 997 rushing yards, 10 touchdowns and a Pro Bowl appearance, despite missing three games due to injury.
Spanos would not reveal any specifics regarding his team's draft needs, but consistency on the offensive line is one area he admits needs improvement.
Listen to the full interview below.
Photo Credit Getty Images