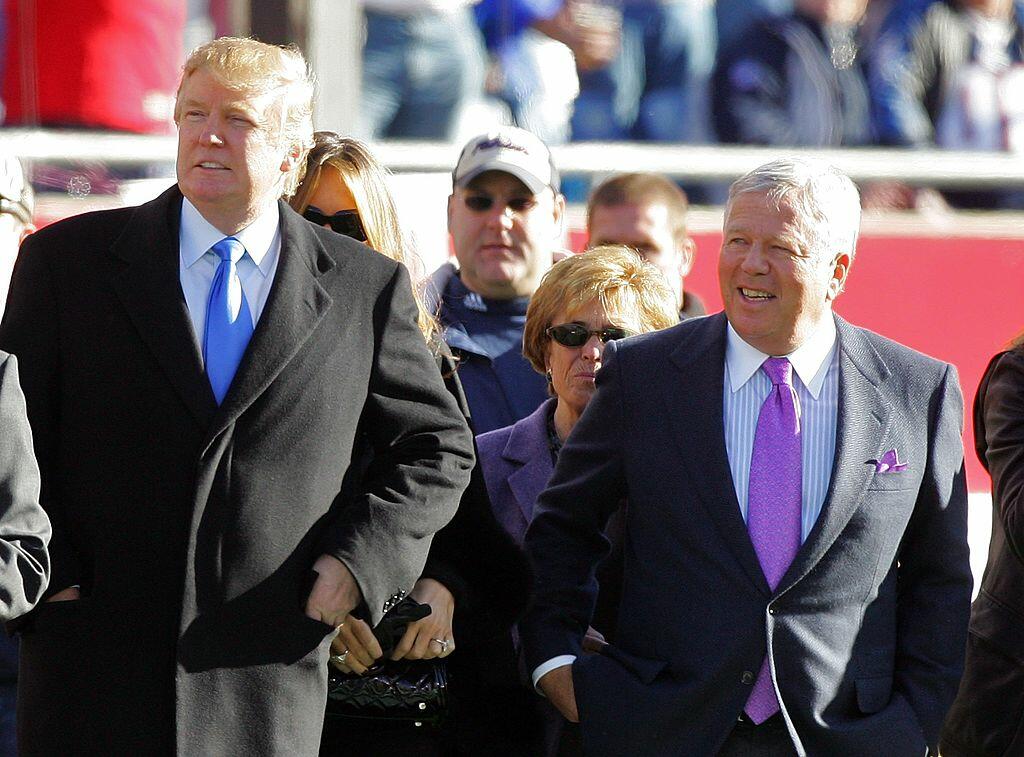 Super Bowl week has arrived, which in addition to the culmination of the NFL season being just days away, means that your social media timelines will be flooded with any possible storyline that can be crafted.
It is no surprise that the well-documented relationship between President Trump, Patriots quarterback Tom Brady and owner Robert Kraft is expected to dominate the discussion at media night on Monday.
Listen below as Patriots Insider Tom Curran discusses the role will politics play for Patriots as the week unfolds.
Photo Credit Getty Images