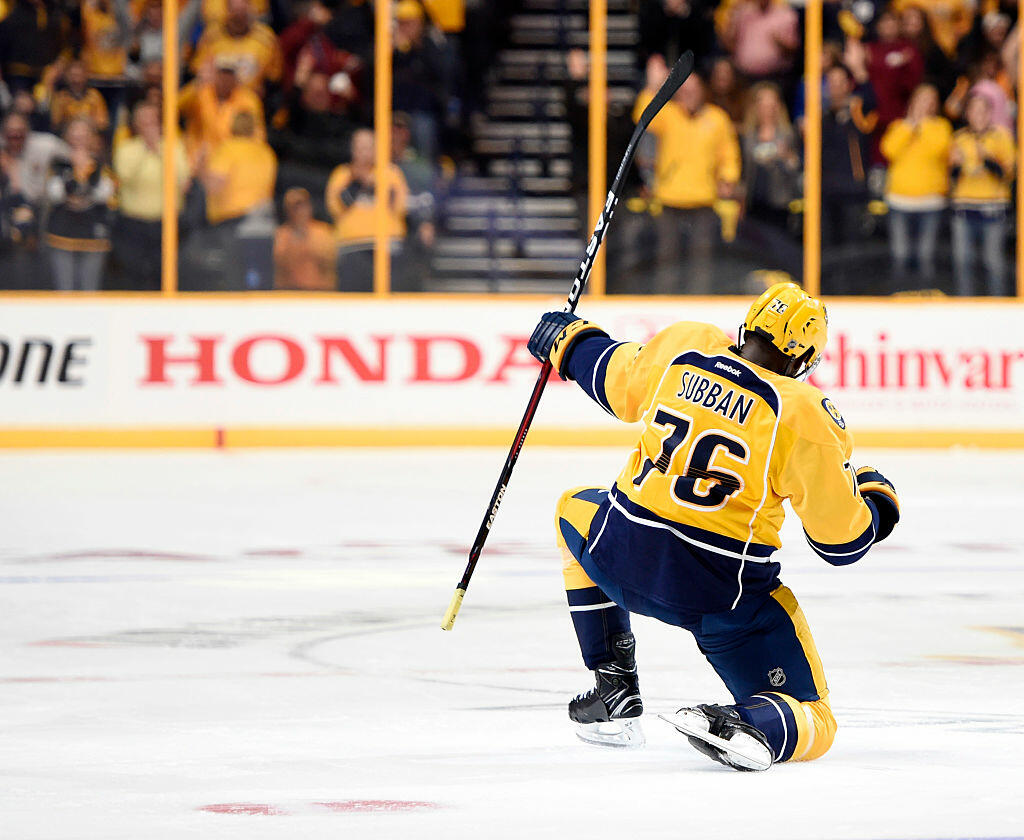 NHL All-Star Weekend is a chance for players to cut loose and fans to get a personal glimpse of their favorite stars.
Nashville Predators defenseman P.K. Subban is as personable as they come in the NHL, and reminded us of this during a light-hearted interview with Kings Korner's Darrin Pfeiffer this weekend.
Subban, who began his career with the Montreal Canadians before being traded to the Nashville Predators last summer, has played in two of North America's foodie havens. So naturally, one had to ask: Montreal poutine or Nashville barbecue?
Evidenced by Subban's response, there is no wrong choice.
"Nobody is saying Poutine isn't good. It's great in Montreal. But the barbecue would be better for you, so it depends on what you want. Is it a cheat day or are you looking for the healthiest meal."
When asked if the coaches in Montreal ever cracked down on the players, Subban provided a hilarious response.
"It depends on your metabolism. Some guys can eat poutine and burn it all off the next day," Subban said. "If you're like me, you eat poutine and have to go get a new bra the next day. I'm a poutine fan, just all in moderation."
Photo Credit Getty Images