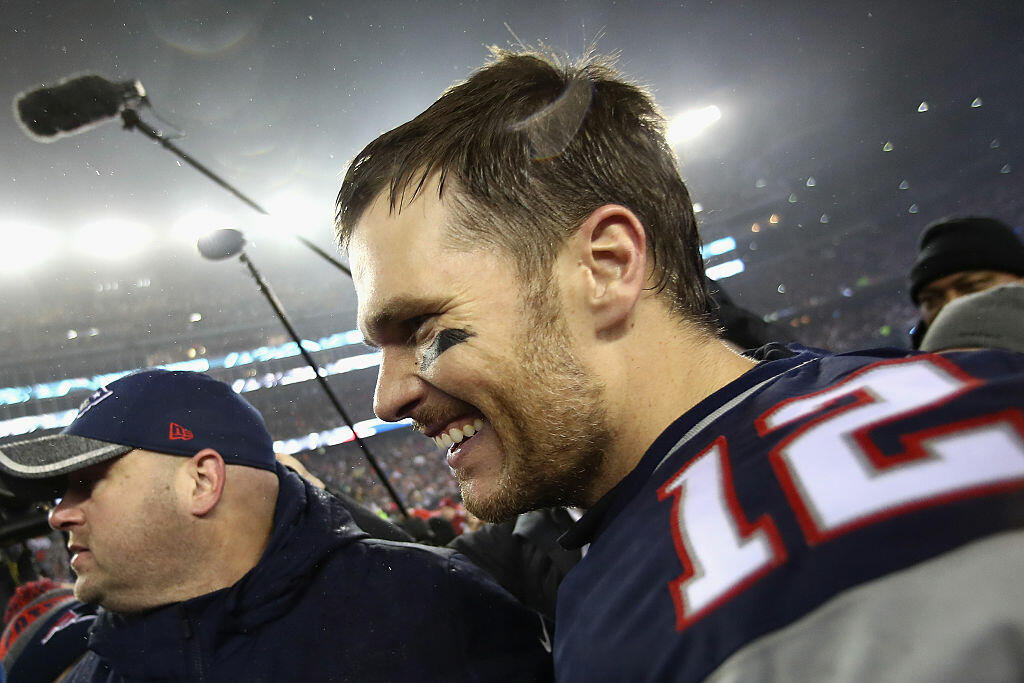 Super Bowl week has yet to arrive, but one Connecticut-based songwriter has already produced the hit that will be stuck in your head throughout the lead-up to next Sunday's showdown between the Atlanta Falcons and New England Patriots.
Ian Biggs took the Chainsmoker's song "Closer" — which has dominated the airwaves since its release last summer — and turned it into a parody highlighting Tom Brady and the Patriots' quest for another Super Bowl title.
Here is just a sample of the lyrics that will be ringing in your ears all week:
So Brady pull me closer

To more Super Bowl exposure

Raise that MVP award

While you're hoisted on our shoulders

Throw that pass that beats the corner

Off that pump fake that you sold

To your teammate Amendola

TD Edelman, it's over!
Although it is certainly written from a Patriots-friendly perspective, any fan of sports or pop culture can enjoy this.
Photo Credit Getty Images