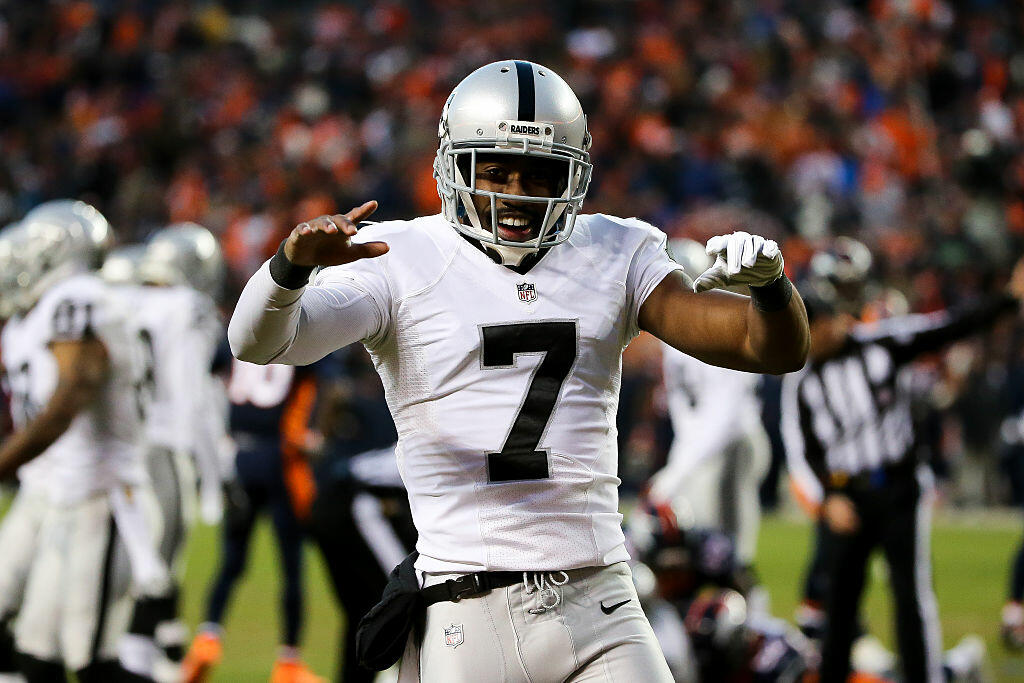 Oakland Raiders punter Marquette King is the gift that keeps on giving.
When he's not showing off his powerful leg and flashy dance moves, King has also apparently mastered the art of the trick shot. Watch below as he punts a football into a basketball hoop from 30 yards out.
Even for a professional punter — and one of the best in the business at that — this is highly impressive.
Photo Credit Getty Images