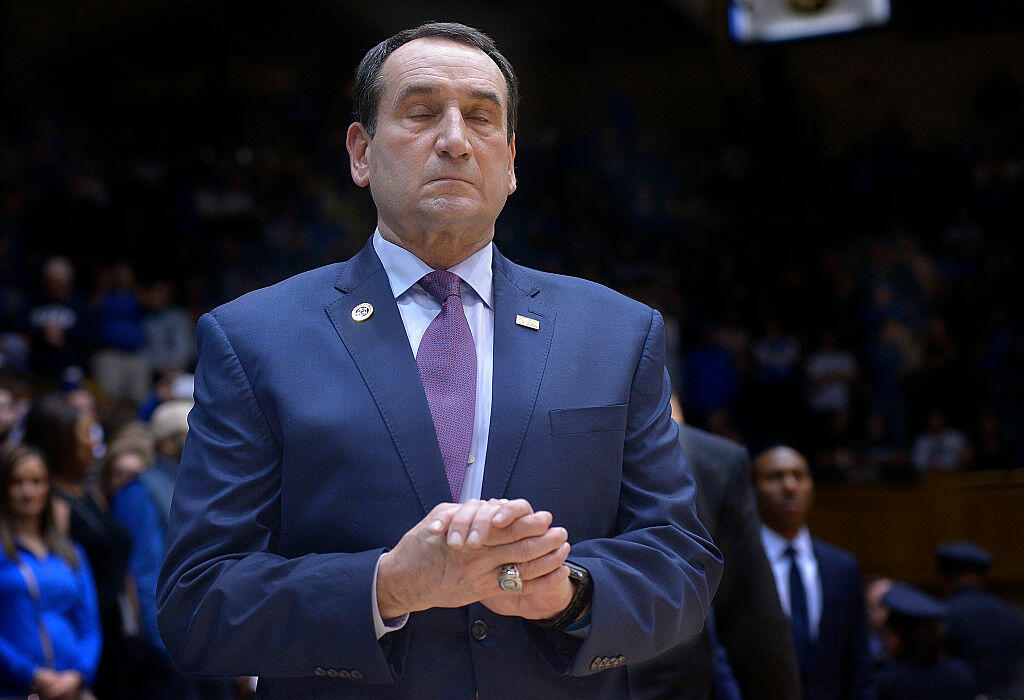 Mike Krzyzewski may be sidelined as he recovers from back surgery, but he's not letting his team's recent struggles slide unpunished.
The Duke Blue Devils are 2-3 in their leader's absence. According to a report, Krzyzewski held a team meeting at his home this week to address the situation — during which he apparently stripped the players of their right to enter the locker room and wear team apparel.
Krzyzewski is expected to return sometime in February, and it will be interesting to see how long these penalties hold up.
Per ESPN's Jeff Goodman, the players will regain locker room privileges when 'they start living up to the standards of the Duke program.'
Photo Credit Getty Images