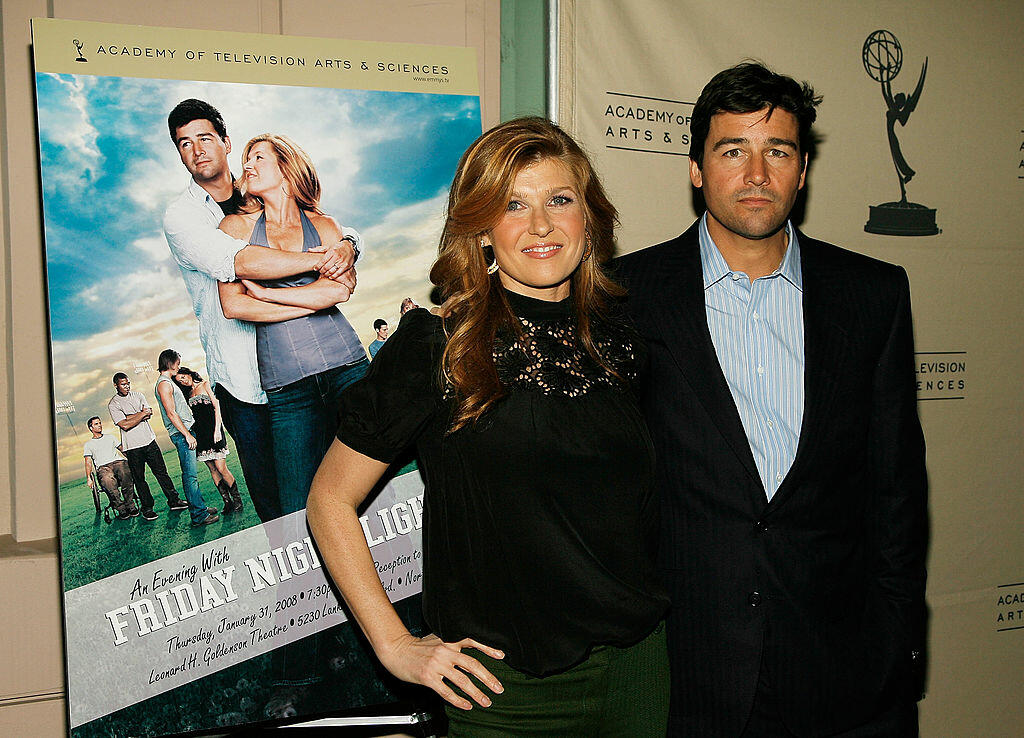 The on-screen partnership between Coach Eric and Tami Taylor on Friday Night Light's has been commended in the past for its portrayal of a passionate, honest marriage.
Much of the success the show experienced was due to the passion of its stars. For Kyle Chandler and Connie Britton, portraying Coach and Tami, this included the sanctity of their fictional marriage.
In a recent interview with Entertainment Weekly, Britton reveals that her and Chandler made it clear to the writers that an affair would not be in the works for either character.
Per EW.com:
"We were like, 'We're never letting the writers have us have an affair. If they try to do it, we're not going to do it.' And we told them so," Britton said. "What we thought would be really interesting and what we thought this would be the perfect format for on the show was to actually show what most couples go through which is just trying to be partners to each other and get through the day.

"They need each other and they also really love each other."
Both Britton and Chandler have gone on to experience tremendous success following their tenure on Friday Night Lights. Britton has played a leading role on Nashville since 2012, while Chandler currently stars on Bloodline — each receiving Emmy nominations at their new gigs.
Photo Credit Getty Images