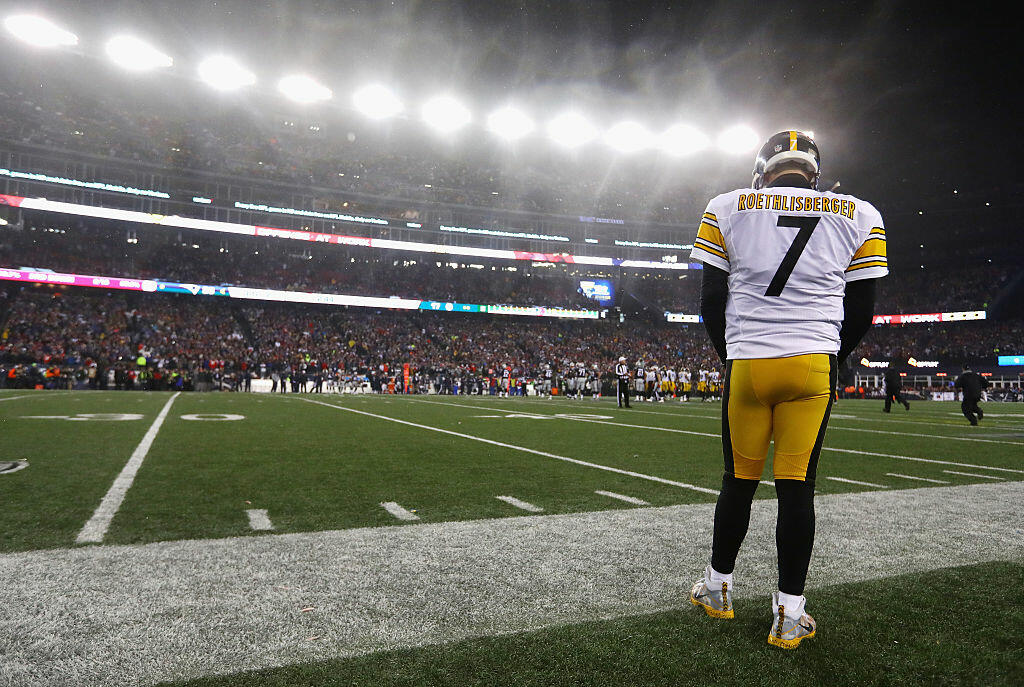 Could the Ben Roethlisberger era in Pittsburgh be coming to a close?
According to a recent radio interview with the Steelers quarterback, it's quite possible.
Roethlisberger joined 93.7 The Fan on Tuesday, and while doing so cast a cloud of doubt over his future int he NFL.
"I'm going to take this offseason to evaluate, to consider all options," Roethlisberger said. "To consider health, and family and things like that and just kind of take some time away to evaluate next season, if there's going to be a next season."
When asked specifically if he will play next season, Roethlisberger answered as follows:
"I'm going to take some time and evaluate with my family and just do a lot of praying about it and make sure it's the right thing for me and my family."
The unexpected admission comes days after the Steelers were dealt a 36-17 defeat by the New England Patriots in the AFC Championship Game.
Roethlisberger was named to his fifth Pro Bowl in 2016 during a season in which he cracked the top-10 all-time in career completions, passing yards and touchdown passes.
Photo Credit Getty Images