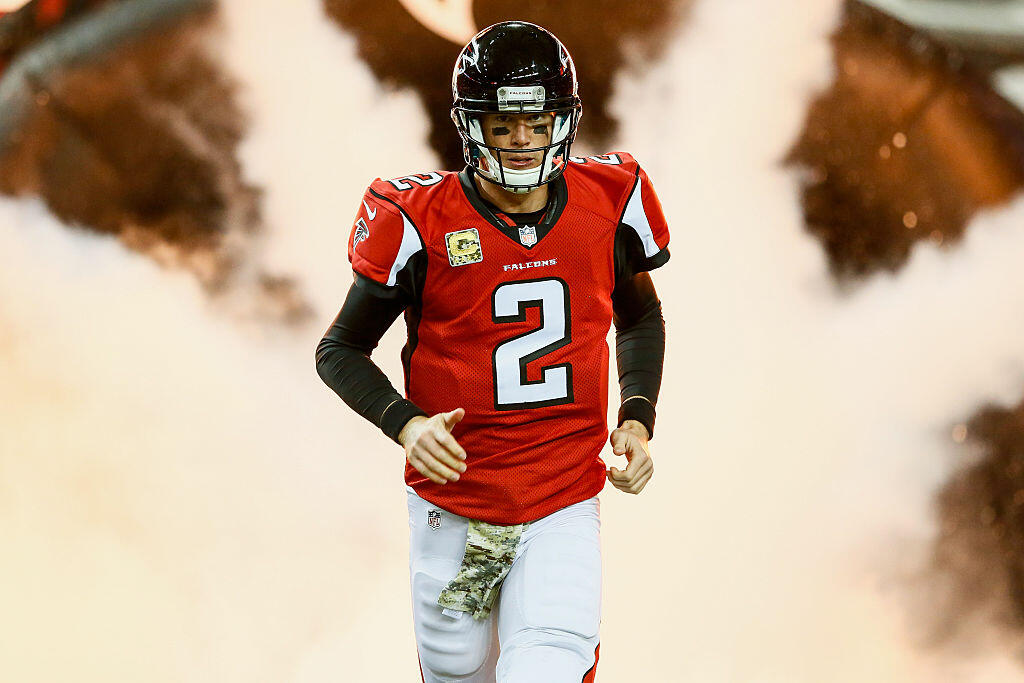 The Atlanta Falcons had no shortage of doubters following a forgettable 2015 campaign, and the betting trends out of Las Vegas earlier this season proved such.
In fact, at one point in 2016, you could have plopped a bet on the Falcons to win the Super Bowl at 100-to-1 odds. According to a report, more fans bet on the putrid Cleveland Browns to win the Super Bowl than the Falcons. Cleveland proceeded to go 1-15, one of the worst seasons in NFL history.
Those who kept the faith in the Falcons, though, are in position to reap the benefits.
Atlanta was an afterthought entering 2016, with the Carolina Panthers thoroughly dominating the NFC South on their way to a Super Bowl berth. Now, legendary quarterback Tom Brady and the New England Patriots are all that stands between the Falcons and the first league championship in franchise history.
Photo Credit Getty Images