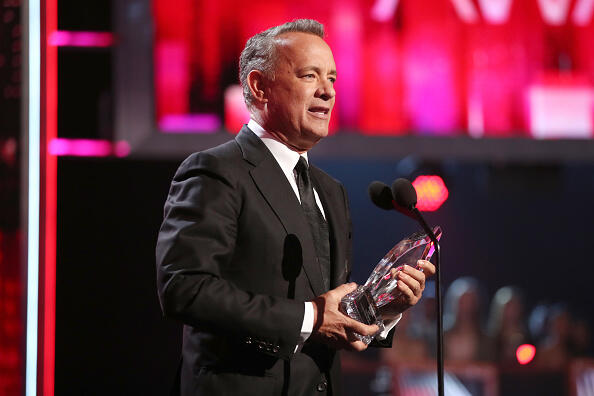 If you were not aware that Tom Hanks is a die-hard Oakland Raiders fan, you certainly know now.
As Hanks stepped to the podium this week at the 43rd People's Choice Awards to be honored for his enthralling performance in Sully, an unexpected name surfaced: Raiders Hall of Famer Kenny Stabler.
"Long time ago, I stumbled across a phrase that has stuck with me ever since," Hanks told the crowd at Microsoft Theater in Los Angeles. "It was said by the great quarterback of the Oakland Raiders, Kenny "the Snake" Stabler. He said: 'throw deep baby.' "So we always try to throw deep."
Hanks has yet to voice his opinion on the team's likely move to Las Vegas, but as a Bay Area native, one has to imagine that the actor is not thrilled.
Photo Credit Getty Images